Search by Location
Search by Category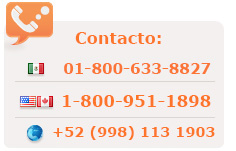 Cozumel
Cozumel

is a dream island, come and know why it is the home for the sea lovers!




Cozumel is an island in the Mexican Caribbean sea, off the eastern coast "Yucatan Peninsula", opposite to Playa del Carmen, and close to the Yucatan channel. Cozumel is a popular tourist destination recognized and admired for its coral reefs,(second largest in the world), scuba diving and snorkeling. The main town on the island is San Miguel de Cozumel.

Cozumel is about 48km (30 miles) north-south and 16km (10 miles) east-west, and is the largest Atlantic island of Mexico. It is the third-largest island in Mexico, following Tiburon Island and Isla Angel de la Guarda. Near to Cozumel is Playa del Carmen, also Xcaret eco-park, and the Xel-Ha park, Mexico natural wonder, also near to the Tulum archaeological ruins.