Cancun private transfers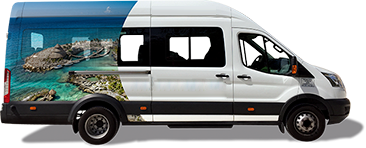 Cancun Airport Private Transportation
No stress, no waiting, you'll be on the beach in no time at all! Save yourself time by booking a Cancun Airport Transportation. Friendly and professional drivers will be waiting for you as you exit the airport, ready to take you directly to your resort.
Cancún - Hotel Zone

Hotels and Airbnbs

Albatros Airbnb
Aloft Cancun
Ambiance Suites Cancun
Ambiance Villas at Kin Ha
Aqua Cancun
Aqua Live
Aquamarina Beach Hotel
Arkana Residences
Avalon Baccara Exclusive Hotel
Avalon Grand
B2B
Baccara
Barceló Costa Cancún
BarcelóTuCancún Beach
Barcelo Costa Cancun
Barracuda 13a
Bay View Grand
Bay View Grand
Be Live Cancún
Be Live Cancun
Be Live Gran Cancun
Be Live Gran Caribbean Resort
Be Live Gran Playa
Be Live Grand Cancún
Be Live Palm Beach
Be Live Palm Beach
Be Live Viva Beach
Beach Palace
Beach Palace Wyndham Grand
Beach Paradise Hotetur
Beachscape Kin Ha Villas And Suites
Bel Air Collection Hotel and Spa Cancún
Bellevue
Best Western Cancún Clipper Club
Best Western Plaza Kokai
Blue Bay Getaway
Bonfil
Calipso Cancun
Cancún Palace
Cancun Caribe Park Royal Grand
Cancun Center
Cancun Messe Convention Center
Cancun Plaza
Canopy by Hilton Cancun
Caribbean Villas
Caribe Internacional
Carisa y Palma
Casa Maya
Casa Maya
Casa Turquesa
Casa Yoshida
CasaMagna Marriott Cancun Resort
City Express Cancún
Clipper Club
Club Lagoon
Club Med
Club Residencial Campestre
Club Verano Beat
Coco Bongo
Comfort Inn
Condominio Naima
Condominios Girasol
Condominios Salvia
Coral Mar Pock Ta Pock
Costa Real
Courtyard by Marriott Cancún
Crown Paradise Club Cancún
Dos Playas
Dreams Cancún Resort & Spa
El Manglar
El Pueblito
El Table
Elan Resort
Fiesta Americana Aqua
Fiesta Americana Cancun
Fiesta Americana Condesa
Fiesta Americana Coral Beach
Fiesta Americana Villas Cancun
Fiesta Inn Cancun Las Americas
Flamingo Cancún Resort
Girasol
Golden Parnassus
Golden Parnassus Resort & Spa
Golden Shores
GR Caribe Deluxe
GR Solaris
Gran Caribe Real Resort & Spa
Gran Melia Cancun Beach & Spa Resort
Gran Oasis
Gran Oasis Cancun
Gran Oasis Caribbean Resort
Gran Oasis Viva Beach
Gran Plaza
Grand Oasis Playa
Grand Royal Lagoon
Great Parnassus Resort & Spa
Hacienda De Castilla
Hampton Inn by Hilton Cancun Cumbres
Hard Rock Hotel Cancun
Hilton Garden Inn Cancun Airport
Holiday Inn Cancún Arenas
Holiday Inn Express Cancún
Hospital Amad
Hospital Amerimed Cancun
Hospital Galenia
Hospiten Cancun
Hospiten Cancun
Hostal Haina
Hostal Mayan
Hostal Mundo Joven
Hostal Orquideas
Hostel Blue
Hostel Cancun
Hostel Chac Mool
Hostel Marquez
Hostel Mexico
Hostel Quetzal
Hotel Alux
Hotel Antillano
Hotel Batab
Hotel Best Western
Hotel Bonampak
Hotel Casa Carrillo
Hotel Colonial
Hotel Cotty
Hotel El Parador
Hotel Handal
Hotel Kim Mayab
Hotel Margaritas
Hotel Sol y Luna
Hotel Tulum
Hotetour Beach Paradise
Howard Johnson
Hyatt Regency Cancún
Iberostar Cancun
Ibis
Imperial Fiesta Casa Maya
Imperial Laguna Cancún
Imperial Las Perlas
InterContinental Presidente Cancún Resort
Isla Azul Cancun Residencial
Isla Dorada
JW Marriott Cancun Resort and Spa
Kin Ha Villas
Krystal Cancun
La Maison
La Quinta Inn
Laguna Suite
Lahia Condominios
Le Blanc Spa Resort
Le Meridien Cancun Resort & Spa
Live Aqua
Maralago
Maria de Lourdes
Maya Caribe
Maya Fair
Mayapan Hostel
Me Cancún By Meliá
Mercado 23
Mercado 28
Mercedes Benz
Meson De Tulum
Moloch Hostel
Naranja 18
NH Krystal
Nissan
Nizuc Resort And Spa
Oasis América
Oasis fase I
Oasis fase Il
Oasis I
Oasis II
Oasis Palm beach
Oasis Playa
Oasis Smart
Oasis Viva Beach
Ocean Club
Ocean Hotel
Omni Cancún Hotel & Villas
Palmar Residencial
Paradisus Cancun
Park Royal Cancún
Park Royal Grand
Parque De Las Palapas
Pescadores Condominios
Piramides
Playa Linda
Plaza Caracol
Plaza Caribe
Plaza Carrillos
Plaza Forum
Plaza Kokai Cancún
Plaza Kukulkan
Plaza La Isla
Plaza Las Americas / Malecon
Plaza Outles
Poder Judicial
Porto Fino Condos
Procuradoria General De Justicia
Punta Cancun
Q Bay
Quintas Laguna Real Condos
Radisson Hacienda Cancún
Rainforest Cafe
Ramada
Residencial Alamos
Residencial Cumbres
Residencial Las Americas
Residencial Villa Magna
Rey del Caribe
Ritz Carlton
Riu Cancún
Riu Caribe
Riu Palace Las Américas
Riu Palace Peninsula
Rivemar Cancun
Royal Cancún Caribe Resort
Royal Caribbean
Royal Islander
Royal Mayan
Royal Sand
Royal Solaris Cancún
Royal Sunset
Royal Sunset
Royalton Suites Cancun
Sams Club - Cumbres
Sandos Cancun Luxury
Secrets The Vine
Sens Cancún (Oasis America)
Sens Cancun
Servicio a Domicilio
Servicio a Domicilio
Servicio A Domicilio
Servicio a Domicilio
Servicio A Domicilio
Soberanis Cancún
Solymar
Sotavento
Suites Brisas
Suites Cancun
Suites El Patio
Suites Gaby
Suites Sina
Sun Palace
Sun Scape - Hoteetur Beach Paradise
Sunset Lagoon
Takh
Temptation Resort & Spa
Temptation Resort and Spa
Terminal ADO
Terracaribe
Terramar Plaza Suites
The Cancun Nest Hostel
The Caribbean Princess
The Royal Cancún
The Royal Cancun
The Royal In Cancun
Torre Dorada
Toyota
VCA Vacation Club International
VCI
View Mediterrando Hotel and Suites
Villa Rosa
Villas Las Olas
Villas Marlin
Villas Nizuc
Villas Ticul
Weary Traveler
Westin LagunaMar - Ex Sheraton
Westin Resort & Spa Cancún
Xbalamqué
Yalma Kan
Playa Mujeres

Hotels and Airbnbs

Atelier Lobby Atelier
Atelier Lobby Estudio
Beloved
Catalonia Costa Mujeres
Dreams Playa Mujeres
Excellence Playa Mujeres
Finest Playa Mujeres
Majestic Elegance Costa Mujeres
Palladium Costa Mujeres
Planet Hollywood Beach
Riu Dunamar
Riu Palace Costa Mujeres
Secrets Playa Mujeres
TRS Coral
Villas del Palmar
Isla Mujeres Ferry

Hotels and Airbnbs

Almendros Hotel Plaza
Bahía Chac Chi Hotel
Bahía Tolok
Balu Hostal - Bar & Yoga
Belmar Hotel
Belo Isla Mujeres Hotel
Berny Hoteles
Boca Iglesia Hotel
Bucaneros Hotel & Suites
Cabañas María del Mar
Carmelina Hotel
Casa Alkimia OceanFront
Casa Aruma Resorts Isla Mujeres
Casa Azul Maya
Casa Barco Hotel Boutique
Casa Caracol
Casa Coco by Coco B Isla
Casa de los Sueños
Casa del Jaguar Beach Hotel
Casa Elegance
Casa Fitz
Casa Flamboyan
Casa Flor de Mayo
Casa Isla Bella
Casa Ixchel
Casa Maraf Isla Mujeres
Casa Sirena Hotel Isla Mujeres
Casa Vive con Fe
Casitas del Mar
Chac Chi Hotel & Suites
Chichisand Charlies
Cristal Mar Resorts
Cuxos Hotel beachfront
Deep Blue Isla Resorts
El Caracol
El Milagro Beach Hotel & Marina
Ferry Pto. Juarez (Ferry Ultramar)
Francis Arlene Hotel
Hotel D Gomar
Icaco Island Village
Isla Mujeres Palace All Inclusive
Isla Retreats
Isleño Hotel
Itze Hostel
Ixchel Beach Hotel
Izla Hotel
Kinich Hotel
La Joya Isla Mujeres
La Vida Dulce
Las Dos Glorias
Las Palmas Hotel
Lola by Coco B Isla Mujeres
Lotus Beach Hotel
Luna de Miel Suites
Ma Elena Hotel
Mar Estrella
Marcianito Hotel
Marias Kan Kin Hotel & Restaurant
Marina Paraiso Isla Mujeres Hotel
Marina y Villas Comodoro
Mia Reef Isla Mujeres
Na Balam Beach Hotel
Nautibeach Condos
Nomads Hotel
Ocean Drive Hotel & Studios
Paradise Beach Club Puerto Juarez
Paradise Suites Hotel
Paso del Sol
Playa Arena
Playa La Media Luna Hotel
Plaza Isla Mujeres Hostal
Posada del Mar Hotel
Privilege Aluxes Hotel
Residencial Amada
Residencial La Playa
Rocamar Isla Mujeres
Sea Adventure
Secreto Hotel
Selina Isla Mujeres Pocna
Skulls Landing
Sotavento Isla
Sueño Maya Hotel
Suites Lorens
Suites Los Arcos
Sute Isla Mujeres
Villa Elena
Villa Kiin Hotel
Villa La Bella
Villa Playa Blanca
Villas Coco Resorts
Villas del Palmar
Villas Juergen
Villas San Miguel
Worldmark Isla Mujeres
Xbulu-Ha Hotel
Zoetri Villa Rolandi
Puerto Morelos

Hotels and Airbnbs

Acamaya Reef
Acamaya Reef
Azul Beach Hotel
Azul Sensatori
Bahia Petempich
Cabanas Puerto Morelos
Caribbean Reef
Carmen Hacienda
Casa Lalita
Casa Mermaid
Casitas del Mar
Ceiba Del Mar Spa Resort
Club Paraiso Maya
Condo Hotel Marviya
Condominio Casa Blanca
Desire Resort and Spa
Dreams Riviera Cancun Resort & Spa
Eden Luxury Riviera
Excellence
Excellence Riviera Cancún
Hacienda Morelos
Hilton Cancun
Hotel Arrecifes Suites
Hotel Inglaterra
Hotel Marina El Cid Spa and Beach Resort
La Casa De Los Angeles
Loma Bonita
Moon Palace
Moon Palace Grand
Moon Palace Nizuk
Moon Palace Sunrise
Muelle Magaña
NH Riviera
Now Jade Riviera
Now Saphire Resort
Ocean Coral & Turquesa
Ojo De Agua
Paraíso De La Bonita
Paradisus Riviera
Playa El Secreto
Posada Amor
Posada El Moro
Rancho Libertad
Rancho Sak-Ol
Royalton Riviera Maya
Servicio A Domicilio
Silver Sand
Villas Latinas
Villas Shanti
Waldorf Astoria Cancun
Playa del Carmen

Hotels and Airbnbs

Acanto Suites & Lounge
Adareef Hotel
Albatros Royal
Aldea Thai
Alhambra
All Riviera Resort
Amarte Maroma
Aqualuna Hotel
Aventura Mexicana
Azul
Azul By Encanto
Azul Fives by Karisma
Ba l Naj Kah
Básico
Bambu Suites
Banana cabañas
Banyan Tree Mayakoba
Barrio Latino
Be Playa
Bellavista
Blue Bay Gran Esmeralda
Blue Beach
Blue Parrot Hotel 5th Avenue
Bric International
Campestre
Capitan Lafitte
Caribbean Paradise
Carmen Inn
Casa De Los Cielos
Casa de los Cielos
Casa De Palmas Baja Mar
Casa del Arbol
Casa del Mar Condo
Casa Del Mar Playa del Carmen
Casa Melissa
Casa Melissa
Casa Ticul
Casitas Royale
Catalonia Maroma
Catalonia Privileged Beach
Catalonia Yucatan
City Express Playa Del Carmen
City Express Playa del Carmen
Colibri
Colorado Playa Del Carmen
Condo Hotels
CondoHotel El Patio
Condominio Morada
Condominios Mamitas Village
Copacabana
Costa del Mar
Cowboys Posada
Da Gaby Hotel
Deseo
Dorado Maroma
Dorado Royale
Eclipse Playa
El Campanario
El Elefante
El Faro
El Girasol
El Pedregal
El Punto
El Sol
El Sol Del Caribe
El Taj
Elefante
Encanto El Faro
Escape By Encanto
Fairmont Maya Coba
Ferry Playa
Fiesta Banana
Fisherman Village
Fusion Beach
Galaxia del Carmen
Gran Porto Real Resort & Spa
Gran Riviera Princess
Grand Coco Bay All Inclusive Resort
Grand Mayan
Grand Velas Class
Grand Velas Riviera Maya
Grand Velas Zen
H10 Ocean Maya
Hacienda Agua Azul
Hacienda del Caribe
Hacienda María Bonita
Hacienda Paradise
Hacienda Real
Hacienda Real By Encanto
Hacienda Tres Rios
Hacienda Vista Real Resort and Spa
Happy Gecko Hotel & Hostel
Hilton Playa del Carmen
Holiday Inn Express Playacar
Hospiten Playa Del Carmen
Hostel Caribe Maya
Hotel All Riviera
Hotel Coco Río
Hotel Cohiba
Hotel Labnah
Hotel Molcas
Hotel San Angel Playa Del Carmen
Iberostar Paraiso
Iberostar Paraiso Beach
Iberostar Paraiso Del Mar
Iberostar Paraiso Grand
Iberostar Paraiso Lindo
Iberostar Paraiso Maya
Iberostar Quetzal
Iberostar Tucan
Ikal Living Playa Del Carmen
Illusion Boutique
Inn Fashion
Jungla Caribe
Kay Hotel
Kinbe
La Mar Aparthotel
La Pasion Hotel Butique
La Rana Cansada
La Ruina Cabañas
La Tortuga Hotel and Spa
Las Golondrinas
Las Palapas
Las Palmas Condos
Las Quintas Suites
Le Reve Hotel & Spa
Los Itzaes
Luna Blue
Luna Encantada
Luna Maya Condos
Luna Sol
Lunata
Magic Blue
Magic Express
Mahekal Beach Resort
Mandarin Oriental
Maria Bonita
Maria Sabina
Marinelli Posada
Maroma Resort & Spa
Maya Bric
Maya Del Carmen
Maya Inn
Maya Tulum
Maya Villa
Mayan Palace
Mi Hotelito
Mimi Del Mar
Molcas
Moms Hotel
Moongate
Mosquito Beach
Mosquito Blue Hotel & Spa
Muelle De Ply D Carmen
Mundo Habitat
Nina
Occidental Allegro Playacar
Occidental Caribbean Village
Occidental Grand Flamenco Xcaret
Occidental Royal Hideaway Playacar
Ocean Breeze Riviera Maya
Ocean Plaza Condos
Om Hotel
Paradisus La Esmeralda
Paradisus La Perla
Paradisus Playa del Carmen - La Esmeralda
Paradisus Playa del Carmen - La Perla
Paraiso Azul Casa Gopala
Paseo del Sol
Pelícano Inn
Pension San Juan
Petit Lafitte
Phantom Paradise
Playa del Carmen Domicilio
Playa del Carmen Hotel
Playa del Karma
Playa Maya
Playa Palms
Playacar FASE 1
Playacar Fase 2
Playacar Palace
Playalingua Del Caribe
Plaza Hotel
Plaza Playacar
Popol-Vuh Cabañas
Porto Playa Condo Hotel
Posada El Moro
Posada Mariposa
Posada Santiago
Posada Sian Kaan
Pueblito Escondido
Quinta Palmera
Quinto Sol
Real Hacienda Playa del Carmen
Real Playa del Carmen
Reef Playa Car
Residencial Corasol
Reyna Roja
Rio y Bar Geisha Hostel
Riu Lupita
Riu Palace México
Riu Palace Riviera Maya
Riu Playacar
Riu Tequila
Riu Yucatán
Riviera Caribe Maya
Riviera Del Sol Hotel
Rosa Mirador
Rose Wood
Royal Haciendas
Royal Hideaway
Sahara
Sandos Caracol
Sandos Playacar Beach Resort
Santa Lucia
Secrets Capri
Secrets Maroma
Secrets Maroma Beach
Servicio a Domicilio
Shalala Casa Hotel
Shangri-La Caribe
Sunset Princess
Terminal ADO
The Bliss Resort Riviera Maya
The Blue Parrot Suites
The Blue Pearl Suites
The city By Menesse
The Element
The One Playa Del Carmen
The Palm at Playa
The Palm At Playa
The Reef Playacar
The Royal Playa del Carmen
The Tides Riviera Maya
Tropical CasaBlanca
Tukan
Vaiven Deptos Playa Del Carmen
Valentin
Valentine Imperial
Viceroy Riviera Maya
Villa Del Mar
Villa Dorada
Villa Los Angeles
Villa Sol Y Luna
Villas Amanecer
Villas Sacbe
Vista Caribe
Viva Wyndham Azteca
Viva Wyndham Maya
Xaman-Ha
Xcalacoco
Puerto Aventuras

Hotels and Airbnbs

Aventura Spa Palace
Barceló Maya Colonial and Tropical Beach
Barcelo Maya
Barcelo Maya Beach
Barcelo Maya Beach Resort
Barcelo Maya Caribe
Barcelo Maya Colonial
Barcelo Maya Palace
Barcelo Maya Tropical
Bel Air Collection Xpu-Ha
Calica
Catalonia Riviera Maya
Catalonia Royal Tulum
Catalonia Royal Tulum
Catalonia Royal Tulum
Catalonia Royale
Catalonia Yucatan
Club Maeva
Club Maeva
Club Tulum
Condominios Quinta Del Sol Pto Aventuras
Dreams Puerto Aventuras
El Dorado Seaside Suites
Esencia Pto. Aventuras
Grand Palladium Kantenah
Grand Palladium Riviera Resort & Spa
Hacienda Corazon
Hard Rock Hotel Pto Aventuras
Hidden Beach Resort
Hotel Copacabana
Hotel Robinson
Marinas Puerto Bello
Omni Puerto Aventuras
Paamul
Palladium Puerto Aventuras
Porto Bello Puerto Aventuras
Puerto Maya
Servicio A Domicilio
Sunscape Puerto Aventuras
Villas del Mar
X-puha
X-Puha Palace
Akumal

Hotels and Airbnbs

Akumal Beach Resort
Akumal Caribe
Aventura Akumal
Be Live Grand Riviera Maya
Casa Solimar
Gran Bahía Príncipe
Grand Oasis Riviera Maya
Grand Sirenis Mayan Beach
Grand Sirenis Riviera Maya
Hidden Beach
Las Villas Akumal
Luna Azul
Oasis Tulum
Servicio a Domicilio
Villa de Rosa
Villas on the Reef
Vista del Mar
Yal-Ku Lagoon Akumal
Tulum

Hotels and Airbnbs

Acuario
Adonis Tulum
Ahau Tulum
Akiin Tulyum
Akumal Bay
Aldea Xaan Ha Tulum
Aloft Tulum
Amansala
Ana y Jose Hotel & Spa Tulum
Azucar
Azul Tulum By Guruhotel
Azulik Tulum
Bahia Principe Akumal
Bahia Principe Coba
Bahia Principe Sian Kaan
Bahia Principe Tulum
Be Tulum
Blue Sky
Blue Tulum
Brava Towers
Cabañas Copal
Cabañas Los Lirios
Cabañas Maria del Mar
Cabañas My Tulum
Cabañas Uno
Calma Jungle Villas
Casa Cenote
Casa de la Luz
Casa de las Olas
Casa Dos Palmas
Casa Dos Palmos
Casa Violeta
Cebra Tulum
Central Park Lagunas
Coco
Coco Beach Akumal
Coco Tulum
Coqui Coqui
Diamante K
Don Diego de la Selva
Dos Ceibas
Dos Ojos - Cenote
Dreams Tulum
Eco Tulum
El Bistro
El Crucero
El Paraiso
El Paraiso Hotel Tulum
Escencia
Esmeralda K
Eurostar Blue Tulum
Grand Oasis Riviera Maya
Grand Sirenis
Green Tulum
Hamaca Loca
Hechizo de Luna
Hemingway
Hidden Beach
Hidden World
Hilton Tulum Riviera Maya
Hip Hotel
Hotel Cabañas Tulum
Hotel El Diamante
Hotel Kin-Ha
Hotel Vida Nueva
Itour Mexico
Jade
Jashita
Kaan Ha
Kalmuk Tulum
La Cochinita
La Luna
La Nueva Vida de Ramiro
La Tortuga
La Via Lactea
La Zebra
Las Casitas
Las Dos Ceibas Tulum
Las Ranitas
Las Tres Palmas
Lobo Inn
Los Arrecifes
Los Itzaes Charming and Petit Hotel
Los Lirios
Los Lirios Cabanas
Los Mapaches Posada
Luna Encantada
Luna Maya
Lunata
Luv Tulum
Maison Tulum Hotel
Maya Spa
Maya Tankah by Freedom Paradise
Maya Tulum
Maya Tulum Spa Resort
Meson De Tulum
Mestizo Boutique
Mezzanine
Moto by Hilton
Muuch Tulum
Ocho Tulum
Om Tulum
Papaya Playa
Paraiso
Piedra Escondida
Playa Azul
Playa Condesa Cabañas
Playa Esperanza Hotel
Playa Kin Ha
Playa Mambo
Playa Selva
Posada 2 Amigos
Posada Del Sol
Posada La Mar Tulum
Posada Malix Pek
Posada Margarita
Posada Yum Kin
Pueblo Escondido
Puerta Del Cielo
Punta Piedra
Retiro Maya
Rosa Del Viento
S & S
Samas Tulum
Servicio a Domicilio
Servicio A Domicilio
Shambala Petit Hotel
Shambala Tulum
Tankah Inn
Tierra del Sol
Tierra Del Sol
Tita Tulum
Tribal Village
Tulum Centro
Uolis Nah
Villa las Estrellas
Villa Tulum
Villas Copal
Xel-ha
Xi-Cho
Xkanan
Yoga Shala Tulum
Zacil Kin
Zahra
Zamas
Zulum
Zulum Tulum
Transportation Airport - Hotel in Cancun
There are different ways of getting around from the airport - hotel in Cancun, from the public transport operated by ADO, which has departures every 45 minutes and at each exit is full, the lines are long and the wait is tedious. Another option to get to your hotel is to hire a local taxi, which does not have a good reputation for being expensive and in many cases can abuse the confidence of tourists.
At your own pace but with long waits.
If you are the type of traveler who likes to go at your own pace, you can rent a car and tour this beautiful tourist destination at your leisure. However, for the mobile unit to be delivered to you, it is necessary to make other lines and wait for the vehicle to be delivered after completing the rigorous contracts.
Don't wait in line
If you don't like waiting or queuing, you can hire shared transportation, which consists of vans equipped to transport between 10 and 12 people along with their luggage. It is a good option, ask our representatives for this service.Private transportation is better. This year the health crisis has hit the whole world and we are all looking for a way to reduce risk and contact, that is why the best option is undoubtedly
Private Airport - Hotel Transportation
. Since the contracted unit is only for you and your family or your companions, the units are sanitized and verified in a more rigorous way to always remain clean and safe. You will not have to wait long lines to board the unit because it is already waiting for you when you get off your plane. And in the same way, it will be waiting for you when taking you back to the airport at the end of your stay.
Contact our experts to clarify any concerns you may have.