How to protect yourself from Travel Scam?
Authenticity of MyCancunTours.com
It is very likely that you know someone who has fallen for some travel fraud or lost their money with fraudulent agencies. This is a big problem for Mexican and Latin American tourists who fall for it. Below we share a quick guide to measure the legitimacy of any tourism company.
We were in Googe News.
This year the Digital Journal portal has published about us our way of working, providing guarantees in their reservations to our clients, in addition to the variety of our tours and the complete service that has characterized us for more than 20 years.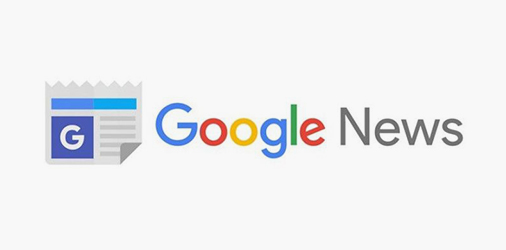 Registered Tour Agency.
In Mycancuntours we are registered in the State Registry of Tourism of the state of Quintana Roo better known as RETUR, it is a body regulated by the secretary of tourism SEDETUR. That in Mexico it is the highest regulatory body of the tourism industry.
How to verify the authenticity of a travel agency?
To avoid internet tourist fraud, we recommend that you apply the following checklist of factors that will tell you how legitimate a travel or tour agency is or is not.
Check list:
The Brand
Seniority in social networks.
Endorsed Platforms.
Real Offices
Opinions / Testimonials.
Verified payment methods.
Official contact channels.
Specialized forums
The brand of a travel agency.
Real and genuine travel agencies know perfectly well that tourism lives on brands and build their reputation or positioning in all areas every day. At Mycancuntours.com we have been a legally registered brand in Mexico and the United States for more than 10 years, we have a proven track record before the law. A fraudster has no interest in building a brand, he just wants to fool his victims for a certain time and disappear. In a short time he will reappear with another name and different image to continue committing crimes. We can ensure that the longer a provider has, the more legitimate and safe it will be.
Seniority in social networks.
Since the advent of social media, brands have lost some of their intimacy and now much data can be publicly verified. Mycancuntours has a long public history since 2009, which can be seen in the "Transparency of the Page" section which you will find on the left side of our fanpage. In the same way you can find that we have more than 114 thousand followers, in addition to the real opinions of our services. Fraudsters are regularly creating new pages to commit crimes, remember that they do not build brands or track records. So always check the "Transparency of the Page". It is a fact that Facebook does not allow creators to modify or lie. In addition, you can see the history of how many times the name has been changed.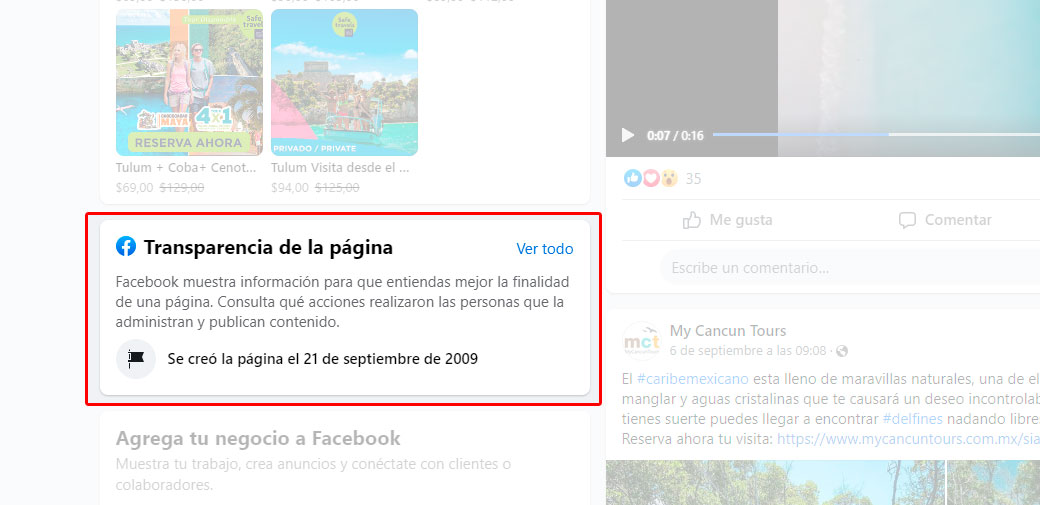 Endorsed Platforms.
In addition to social networks, there are other secure tourist platforms that offer guarantees to their clients, mediating between the operator and the tourist. Which will always give preference to any claim from their customers. At Mycancuntours.com we are registered and actively participating in the main global platforms such as.
Tripadvisor
Viator
Getyourguide
Booking
Civitatis
Expedia
Turismo i
Bokun
Google My Business
If the tour agency you are interested in DOES NOT have or does NOT participate in any of these platforms, then it means that its business is NOT tourism, so we recommend you look for another option.
Real Offices.
Mycancuntours has an office open to the public so you can visit us at Boulevard Kukulkan km9, lot 9 and 9A, Cancun Hotel Zone at Crystal hotel. Our Address is registered and validated by Google Maps, in addition to having more than 300 opinions from our real customers. In this way we provide certainty of the existence of our business.
Most of the fraudsters are ghosts hidden behind the anonymity of social networks that disguise themselves as a digital agency. Or they manage to register a location on google maps that does not exist. It is very important that you know the place where you can go to make a claim in case of any dispute.
Opinions / Testimonials.
The opinions or testimonials of a service are the most frank evidence of how a company is operating for its clients. It is very important that the agencies have them visible and that they are real, that is, that they have good and bad opinions. Since there is a black market to manufacture them, but it is very easy to identify them since they are usually generic and undefined. At Mycantuntours we have more than 1000 opinions from real clients, we have an average of 4.8 out of 5 stars. In the "Opinions" section of our fan page you can find both specific complaints that even mention names of our collaborators as well as good comments. Which guarantees the veracity of them. Also supported platforms such as VIATOR or Getyourguide. The latter have the peculiarity that opinions cannot be falsified, since these platforms only allow people who made a purchase of tours within the same platform to give their opinion. Like any marketplace. Criminal groups will never have real testimonials, so it will be very common for them to hide their opinions on their social networks. And when they come to simulate them, you will easily realize that they do not speak specifically of the contracted service, they are abstract and not very descriptive, unlike a real opinion that even mentions the names of the collaborator who treated them very well or very badly.
Verified payment methods.
There are different ecommerce technologies that facilitate online payment for the sale of products or services. However, there are high-profile verifications that ensure that the transaction will be guaranteed and protected for the client. One of them is 3D secure, it is one of the best known. Due to the legal regulations in Mexico for FinTechs, payment platforms such as Stripe or Paypal also maintain high demands and requirements so that legally constituted companies can make the correct use of their tools. In other words, they don't give it to just anyone, only to consolidated businesses.
Mycancuntours has all these instruments and many more to guarantee the security of your data when making a purchase with us. scamers usually won't accept credit cards since that's the only way you can chargeback and get your money back, so they often ask for bank transfers, cash deposits, or debit card payments. Evaluate these conditions when making the payment for your next vacation.

Official contact channels.
Whenever you come into contact with a tour agency either on social networks, by phone, whatsapp or email. Make sure they are the official channels of that company. On our website and social networks you can check our official contact details. It is a big problem today that fraudsters steal the identity of an established company, so it is important to make sure through all possible channels that you are really dealing with the real company.
Specialized forums.
In summary, ask other people, there are countless communities, groups or forums on the internet where travelers share their experiences, so if the tour agency is real, surely someone already knows it and I had good experiences with them. You can find them on Reddit, 4Chan or even on Facebook you can check out this group of fraudulent agencies.