Where is Cancun?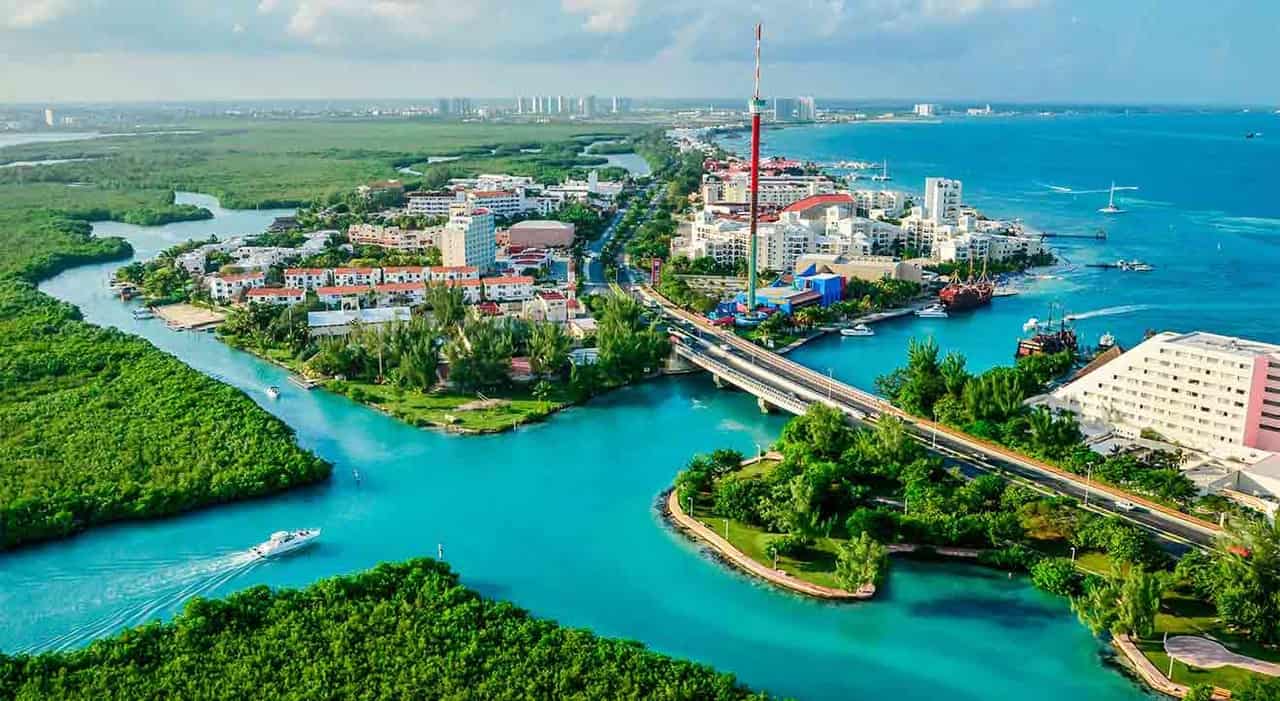 Cancun Location
Due to its wide white sand beaches, tropical climate, and sprawling all-inclusive hotels, Cancun is a globally recognized tourism destination, but few people know exactly where Cancun is located (including many travelers who have already visited).

So, where is Cancun? Cancun is located on the northeastern coast of the Yucatan Peninsula, in the young state of Quintana Roo (founded in 1974). Imagine the country of Mexico in the shape of a human being. The Baja Peninsula would be an arm, the head would be Chihuahua in the northern part of the country, and the Yucatan Peninsula would be a giant foot. Cancun would be found on the bottom of this foot, right under the big toe.

Cancun's location is privileged, to say the least. Quintana Roo's territory is home to places like Isla Mujeres (the Island of Women, 30 minutes by boat), Playa del Carmen (one-hour driving), Cozumel (one hour from Playa del Carmen by boat), and Tulum (two hours driving).

In addition, the neighboring state of Yucatan offers Mayan ruin sites like Chichen Itza, Coba, Tulum, and Ek Balam, which are just a few hours from Quintana Roo. There are many tours in Cancun that can transport you to these ancient Mayan cities.

Cancun is located 1,600 kilometers from Mexico City, 2,500 kilometers from Monterrey, and 2,150 kilometers from Guadalajara. There are many low-cost flights to Cancun available from these Mexican cities, and from the U.S. and Canada.
Among local people, the Cancun area is known as the hotel zone, where it houses all the entertainment centers for tourists, the rest of the city is known as the municipality of Benito Juárez. Cancun International Airport is located south of Benito Juárez, distributing all travelers to their respective Caribbean Sea destinations. The entire Yucatan Peninsula shares the characteristics of climate and vegetation, which is why the entire area contains the best tourist destinations in Mexico. Most of our visitors come from the United States of America even during the rainy season.