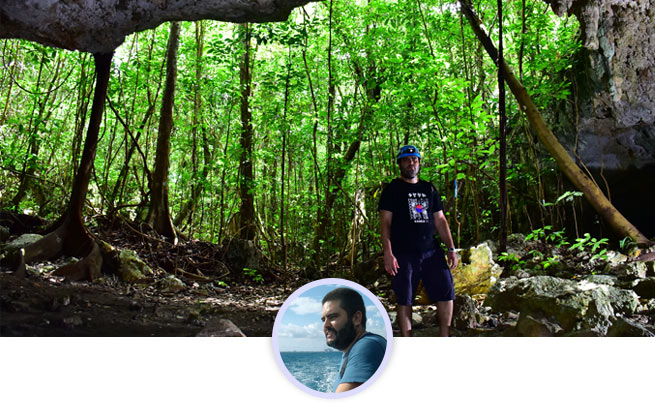 Francisco Motavelazco
Birthplace: Oaxaca.
Current residence: Cancún since 1996.
Age: 40.
Instagram: pacocancunexplorer
Expert Cancun tour consultant to: 1,454 travelers.
About Francisco:
I'm passionate about words and literature! ✍ My favorite authors are Jose Agustin, Garcia Marquez and Charles Bukowski. I write plays and poetry. I have a 10 year old son named Santiago who loves video games and playing in nature. We love to go to the movies together to watch mystery thrillers and adventure flicks!
My personal adventure in Cancun started in 1996 when I moved to this beautiful paradise. I've done it all in the Yucatan Peninsula, from being part of the animation crew on Isla Mujeres catamarans ⛵ to receptionist in some of the best hotels in the Riviera Maya, to running an art gallery in Playa del Carmen and managing a Colonial Hacienda with a beautiful cenote in Valladolid, Yucatan.
I'm dedicated to helping you find unique and unforgettable moments and experiences, don't hesitate to contact me for Cancun travel advice! ✌😎
My favorite Cancun excursions: