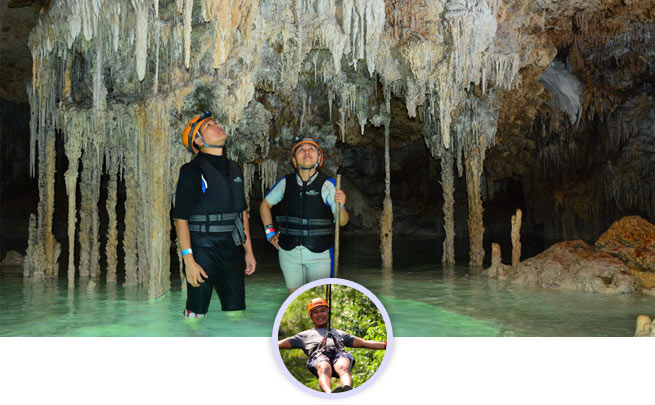 Manuel Cantero
Birthplace: San Dionisio del Mar, Oaxaca
Current residence: Cancún since 2008
Age: 33.
Expert Cancun tour consultant to: 10,500 travelers.
About Manuel:
I left my home state of Oaxaca in 2008 to come to the beautiful city of Cancun to attend university to study tourism. With my degree in hand, today I dedicate myself to assisting world travelers in finding the very best things to do in Cancun and the Riviera Maya.
My passion, my THING, is definitely nature, any given weekend you'll find me swimming between stalactites and stalagmites in the crystal-clear waters of Aktun Chen, diving into one of the thousands of cenotes in the Yucatan Peninsula 💦 or exploring dreamy places like the pink lakes of Las Coloradas or the nature reserve of Ria Lagartos.
I am at your service and ready to share with you my experience in the Mexican Caribbean! 😀
My favorite Cancun experiences: