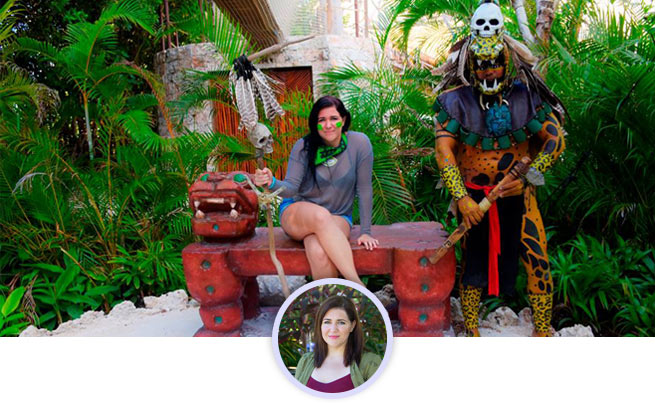 Wilma Vargas
Birthplace: Cancún.
Current residence: Cancún.
Age: 28.
Expert Cancun tour consultant to: 25,243 travelers.
About Wilma:
Hello, I'm Wilma and I am proud to have been born Cancunense! As a teenager I moved to Merida for two years but the sea and all the adventures of the Mexican Caribbean called me back to stay in this little piece of paradise I call home. 🌞
My personal mission is to spend my weekends seeking out new cenotes close to Cancun. 💦 These hidden natural oases in the jungle and caves are my way of relaxing and connecting with Mother Nature. After moments of quiet contemplation of their beauty, I immerse myself in the crystalline waters to refresh and continue my journey.
Dare to try new adventures with each visit you make to Cancun! You have nothing to lose and MANY fabulous Cancun experiences with your partner, family and friends to gain! ❤
My Most Memorable Cancun Adventures: