Bacalar Lagoon or  7 colors lagoon. Is a lagoon located in the state of Quintana Roo. There is no doubt, is a place that you can not miss on your trip to Cancun. The incredible shades of its crystalline waters will make you spend an unforgettable day. You will feel that you are in the same paradise. Swimming, snorkeling, or kayaking are just some of the activities that you can do. Without a doubt, you will have incredible moments that you will remember forever. Nature, tranquility, it is also a place full of history, adventure, and culture.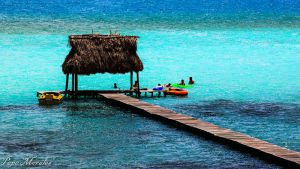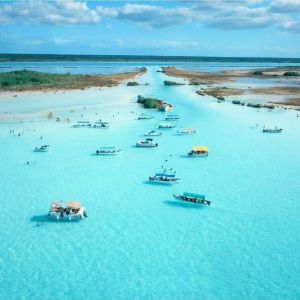 Surrounded by mangroves and exuberant vegetation, a wonderful place, which also stands out for the beauty of its natural attractions. The water in the lagoon is very calm, you don't have to be a good swimmer as it is not very deep.a wonderful place, which also stands out for the beauty of its natural attractions. Let us take you to know this fascinating place.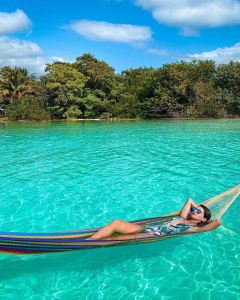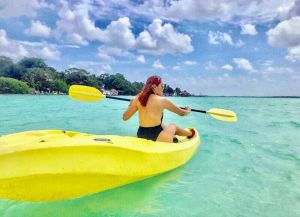 There are many activities that you can enjoy in this paradisiac place. Breathe peace and tranquility, dare to live this experience. If you have already visited most of the attractions that the Mexican Caribbean offers. This is the right time to go to Bacalar departures from any point of Cancun and Riviera Maya.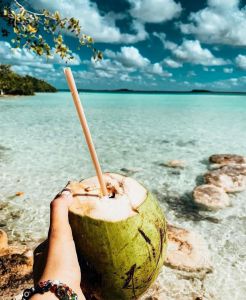 In Bacalar Lagoon Tour you will find delicious places to have an exotic drink or a delicious dish from the region, there are also different options such as Italian, Sea food.
Check out the options to go to Bacalar and enjoy its unique landscape.
Prehistoric Organisms in Bacalar
Stromatolites are rocky in nature composed of calcium carbonate that grow vertically after a long process and produce structures of various shapes. They were the first living things that formed the reefs. They are a very important part of the ecosystem since they release oxygen into the atmosphere and keep the lagoon healthy. Bacalar is one of the few places in the world where they can be observed.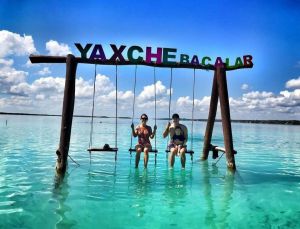 Getting on a swing and taking a souvenir photo is something that you cannot miss on your visit to the most beautiful lagoon in the world.
There are many ways to get to Bacalar here you will find the most recommended.