Built in front of the Caribbean sea Tulum is the second most visited archaeological site in the Yucatan peninsula. The original name of the site is zama which means sunrise in Mayan. And it is justified since in the morning you can see how the sun rises, Tulum is the new name the name given by the researchers and means wall, where it is located in the ceremonial center.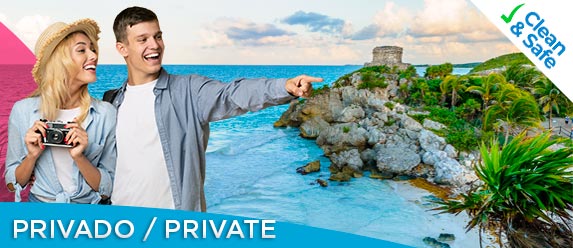 Tulum's stunning beaches are not only great for sunbathing, but also for enjoying some of the best food in Mexico….
If you're planning a trip to Tulum, one activity you…
Did you know how to get to Coba on your own and that to enjoy this magical place you only…
Thousands of tourists arrive daily to get the best Selfie in Tulum and the Rivera Maya to enjoy their exotic…
You have surely seen thousands of travelers from all over the world who come to Tulum to Take a Selfie…
Now Airbnb at Tulum to stay the night instead of at a Hotel, there are many options to enjoy 100%…
The origin of Zama
Tulum was built between 900 and 1200 AD In archeology it is known as the postclassic or decadent period, this means that upon the arrival of the Spaniards the place is abandoned. It is abandoned for 300 years from 1500 to 1800 until in 1842 two explorers. One of North American origin and Another of English origin.
Rediscovering the city
John Lloyd Stephens and Frederick Catherine rediscover Tulum sailing in the Caribbean. They write a book called incidents of a trip. They publish it in their places of origin and it is how they make known not only Tulum but several archaeological Syrians throughout the Yucatan peninsula and Central America. See private tour to Tulum
The walled city
Inside the walled enclosure only the upper class or the ruling class lived, the wall served to delimit the social class, within the upper class and outside the lower class, as small artisans, farmers and hunters.
The base of Tulum's economy was undoubtedly the marine resources in this case the salt obtained from the sea and sea shells that they exchanged for products such as jade or obsidian, which is volcanic stone and that is not found in the Yucatan peninsula.
Trading in the zone
Archaeologists point out that Tulum also functioned as a commercial port due to its proximity to the sea, apparently boats came from the island of Cozumel and Central America to exchange products, they exchanged products such as honey, animal skins obtained from the neighboring forest and some other products, agriculture was a complementary activity.
Tulum conservation
Today we can still see some temples and palaces that show the level of power of the people who inhabit the place, such as the temple of the frescoes, the castle, the governor's palace, temple of the wind, temple of the descending god among others.