Experience the Thrill of Mexican Wrestling with the Lucha Libre Tour in Cancún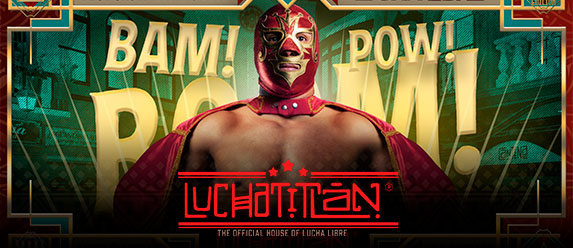 Are you looking for a night of high-flying acrobatics, colorful masks, and electrifying fights? Welcome to Luchatitlan, the ultimate destination where Mexican wrestling meets the vibrant nightlife of Cancún. Immerse yourself in the rich culture of Mexico as it comes to life in the wrestling ring! Get ready to witness the championship showdown at the "Monarca del Ring."
Unleash the Fun at Luchatitlán
Nevertheless Luchatitlan offers more than just a wrestling show; it's an immersive experience that celebrates the vibrant Mexican culture. Afterward, step into a unique neighborhood where you can savor a wide variety of delicious Mexican snacks, mingle with fun-loving locals, and witness the ultimate wrestling championship event.
The Thrill of Mexican Wrestling
Now, prepare to be captivated by a one-of-a-kind show filled with excitement and dramatic wrestling maneuvers. Next, watch in awe as 14 incredible wrestlers, each donning vibrant masks and costumes, showcase their unique personalities and styles in the ring. Formerly don't miss the main event of the night, the championship match, where the ultimate winner will claim the coveted Monarca belt.

Fun for the Whole Family
Furthermore, luchatitlan guarantees entertainment and fun for everyone, whether you're a die-hard wrestling fan or new to the sport. Thereafter, don't wait any longer; secure your spot at the event of the year and join us for an unforgettable evening!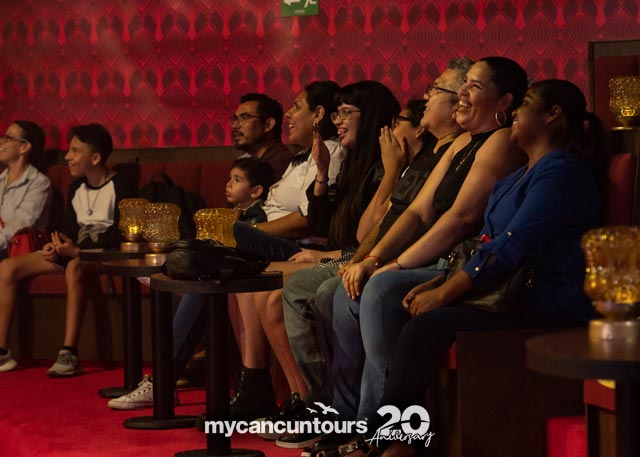 Lucha Libre with Family Ambient
However, this activity is perfect for children, offering fun and safety. Kids will be thrilled by the acrobatics and vibrant colors of Mexican wrestling. They will enjoy an exciting and family-friendly show, creating unforgettable memories. In spite, Lucha Libre in Cancun is a safe and thrilling experience for children of all ages.
Experience Mexican Wrestling in Cancun
Prepare to be amazed by an incredible battle in the official home of Mexican wrestling. Indeed witness spectacular acrobatics, three electrifying matches, and a thrilling championship contest that will go down in history. Currently, feel the excitement and adrenaline of Lucha Libre firsthand. Don't miss this incredible opportunity to see it live!

Mexican Lucha Libre Itinerary show
6:30 pm: Indulge in authentic Mexico street food, just like the locals do in urban zones. Experience the delicious flavors!
8:00 pm: Showtime! Get ready for the greatest wrestling spectacle: Lucha Libre. Enjoy two hours of non-stop action, perfect for the whole family.
10:00 pm: The show may end, but the fun doesn't stop. Explore the best shopping plaza in Cancún and continue your adventure.
MExican Wrestling show in Cancun Includes
Themed Dinner and Verbena: Delight your taste buds with a mouthwatering dinner featuring a variety of Mexican dishes.
Preferred Seats at Luchatitlán Arena Show: Enjoy the best view of the wrestling matches from your prime seating location.
Unlimited Soft Drinks and Beer: Quench your thirst with unlimited beverages throughout the evening.
Book Your Lucha Libre Tour Today!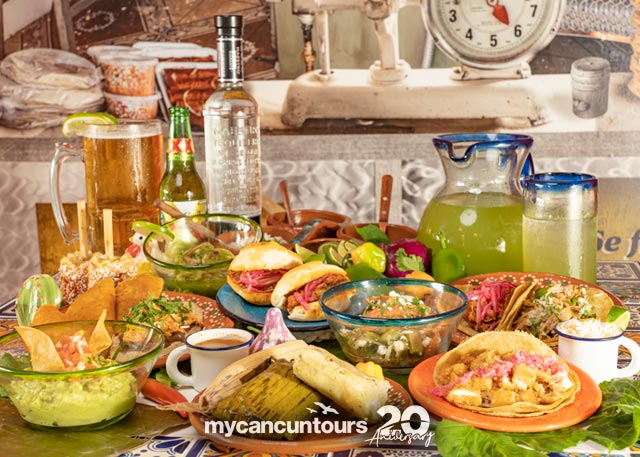 Finally, don't miss out on this extraordinary opportunity to witness the excitement of Mexican wrestling up close. Then, book your Lucha Libre tour in Cancún now and create memories that will last a lifetime! thus, join us for a night of thrilling athleticism, vibrant culture, and unforgettable experiences.