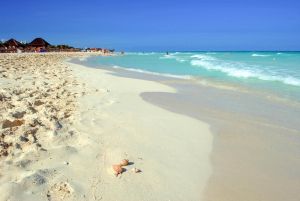 Without a doubt the heart of the Mayan Riviera, Playa del Carmen Town. Is located 45 minutes from Cancun, it is a relatively new place that has grown by leaps and bounds in recent years. The beauty of its beaches, the fine white sand as well as the nightlife has made it a favorite place for many people. From being a small fishing port to a beautiful area to spend the best vacations. Walking down the fifth avenue is really fascinating, fine crafts shops made by artisans of the region, jewelers, bars and a great variety of places to taste dishes. Such as Mexican regional and international food.
a bike ride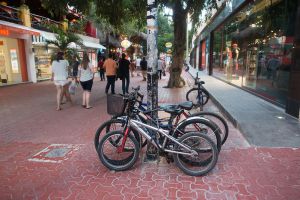 Not to mention riding a bicycle through all its streets, an adventure that no one can miss, most hotels offer bicycle rental services because it has become the means of transportation since everything is relatively close. very close to the 5th av. There is the fiscal dock where you can also take the ferry to the island of Cozumel.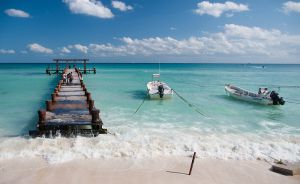 Playa del Carmen Town you will find accommodation tailored to your budget, there is no reason not to visit this paradise in the Mexican Caribbean, whether with family, friends or honeymoon it will always be a place worth visiting. Just a few minutes away is the Xcaret theme park and other places such as secret river, you can transport yourself by taxi although it will always be more convenient to hire a transportation to take you with a guide and explain everything to you since the park is huge and It is worth knowing the places that you should not miss, Tulum or coba are also very good options to spend a day and get to know cultural places, you will really be so surprised that you will return.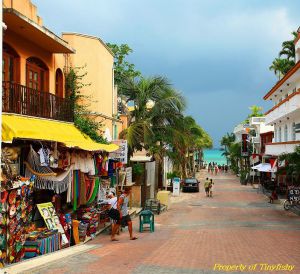 All the streets face the beach, so after walking down the 5th av. you can enjoy a delicious drink on the beach in Playa del Carmen Town. You can get there on your own through ADO, which is the transport company in the area, however there are other options to get there, for example by private transportation.