For nature lovers
To visit Puerto Aventuras. The first thing you have to know is that it is a luxury tourist development with a lot of security. And that it was created for people who like to live in peace and surrounded by nature. In Puerto Aventuras you can safely ride a bicycle. Or you can drive a golf cart. Also, if you prefer, you can walk on the beautiful trails that surround the area and its golf courses. It also has a beautiful boardwalk with a restaurant. Dolphins can even be caught in a channel. In which you can admire and enjoy them at no cost.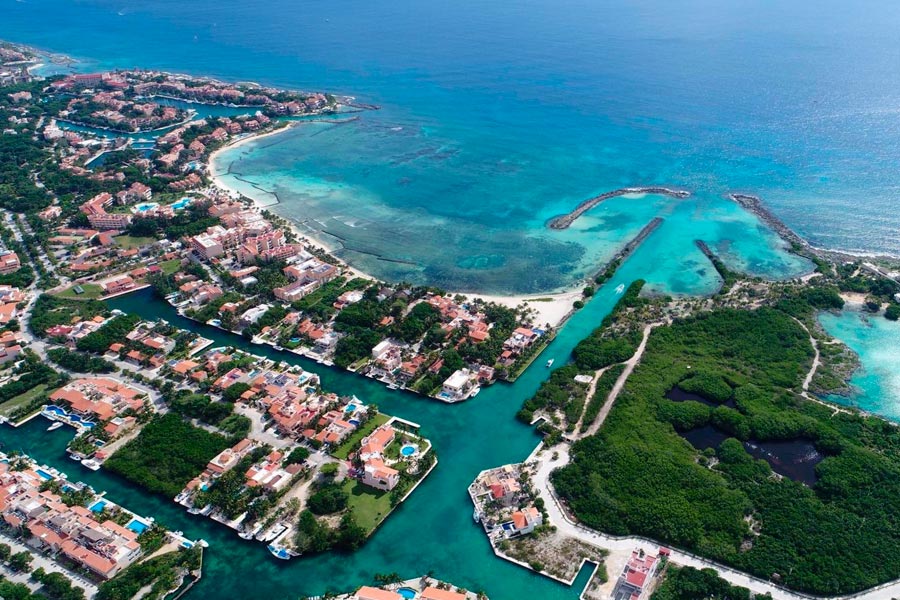 The Beach of Pto Aventuras
It is located in the center of Puerto Aventuras, within a beach club equipped with all the facilities to have a great time. It also has lounge chairs, palapas for rent, bar and restaurant service. You can not miss the showers, pool for the whole family In the same way it has a wading pool next to the restaurant so that the little ones can enjoy the day.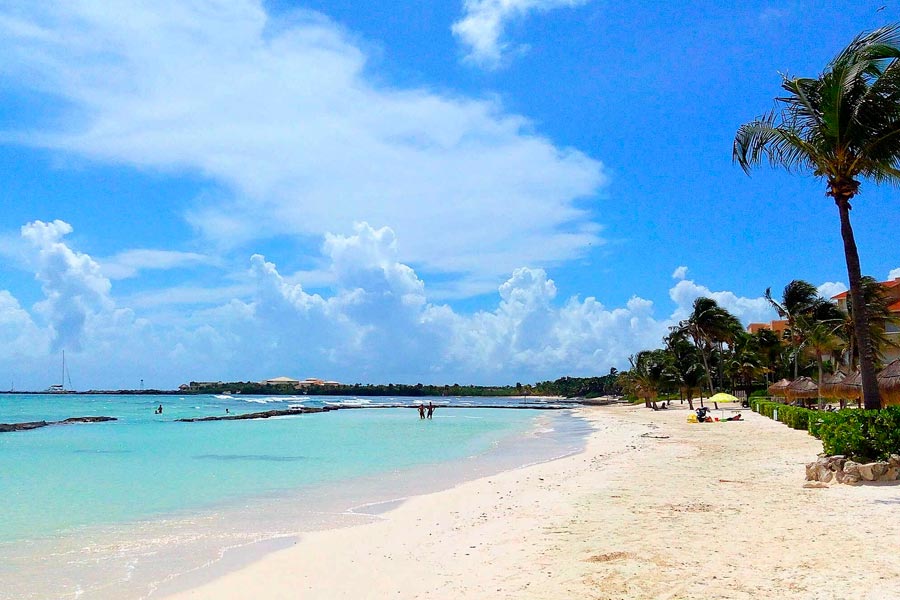 Golf Course
There is a professional 9-hole golf course surrounded by the Mayan jungle. If you want to play the 18 holes, you only have to go around it 2 times. It has all the services from equipment rental to golf carts etc.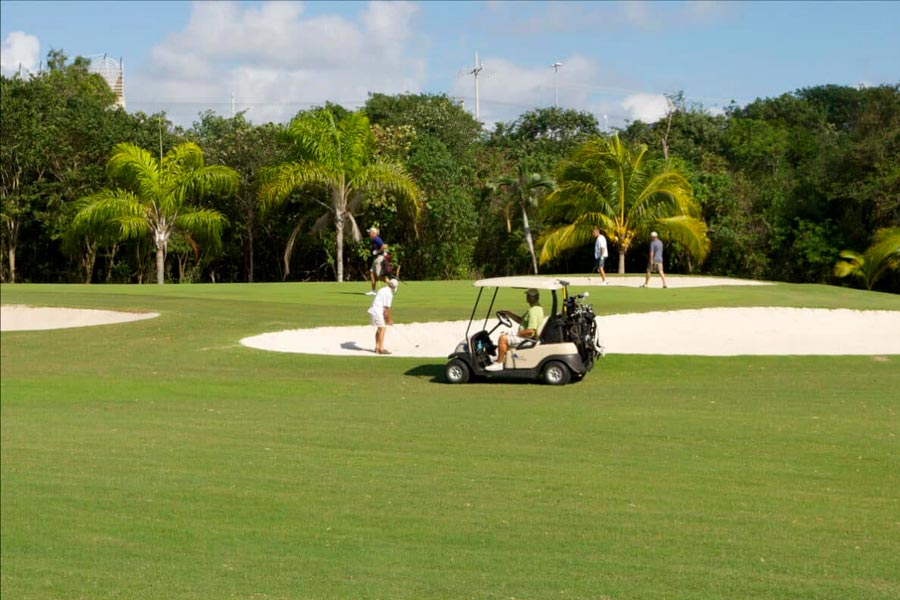 Restaurants : 
For Pizza               EL PAPARAZZI
Italian food          CASA SOFIA
Sushi                      MAKITO
Mexican                 PAPASITO
Vegan                     PINEAPPLE
Mariscos               THE DIVOT
The Puerto Aventuras Harbour
Puerto Aventuras also has a harbour with boats of all sizes such as large yachts and sailboats that are regularly used for strolling or fishing off the coast near Cozumel Island. Naturally, it has a beautiful beach with different coves made with stone of regional origin. It is so quiet and safe that even children can play all day safely.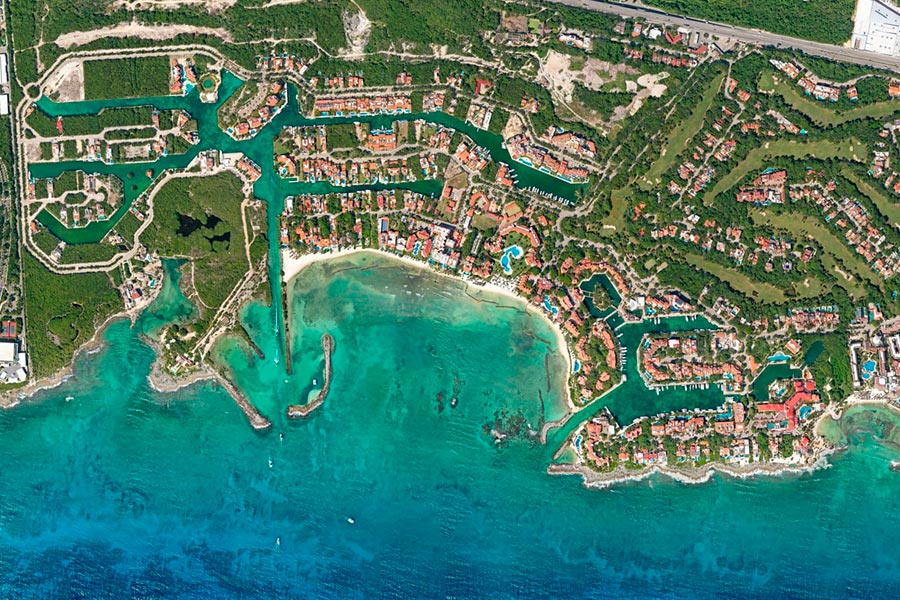 Dolphins in Puerto Aventuras
There is a very large dolphinarium. This dolphinarium is as big as an island within huge channels so that the dolphins have a lot of space to live more comfortably. Similarly, this natural environment is also home to manatees and seals. You can interact with these animals as long as you respect their space and natural habitat.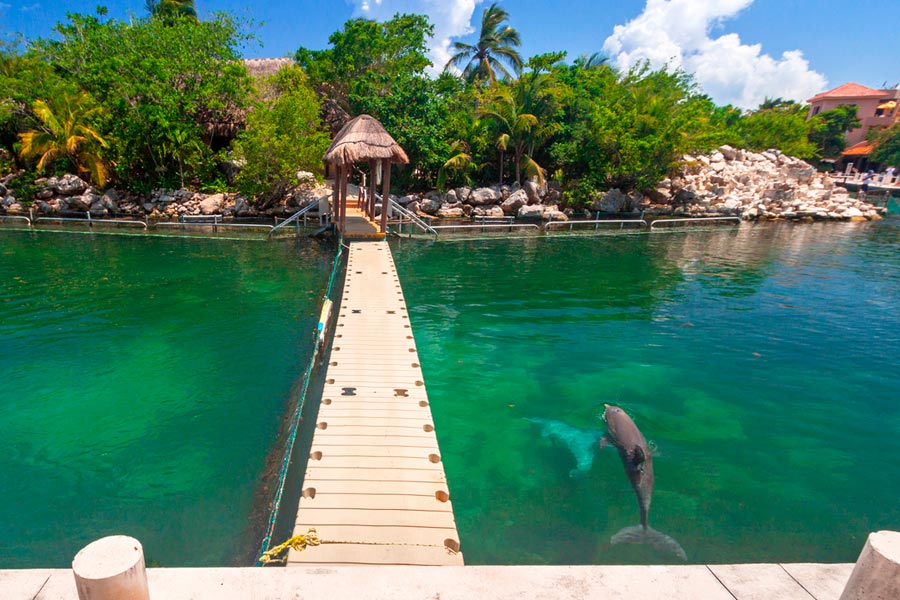 Tours in Puerto Aventuras
These are the 4 most important tours that should not be missed when visiting Puerto Aventuras, due to their popularity on TripAdvisor and their proximity, they are the best options that can be taken both in ordinary excursions and in private tours.
Tulum
It's the most visited archaeological zone in Quintana Roo. It is just 20 minutes away. The best way to access this world-class tourist attraction is by hiring a private tour which can be combined with other activities that include a guide and food. There are extraordinary points that tourists love like the famous giant sculpture Ven a la Luz. Which you can visit in private tour avoid parking problems in the area.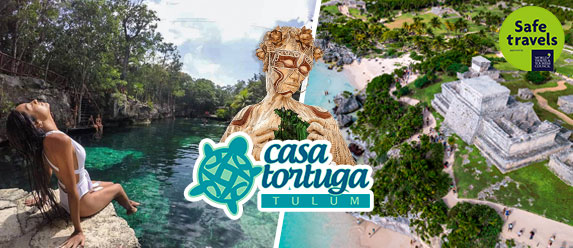 Cenote Tours in Pto. Aventuras
The most important cenotes in Cancun and the Riviera Maya are very close to Puerto Aventuras, but you have to know exactly which ones are open to the public and have safe access to swim and enjoy. There is a tour of 4 most beautiful cenotes and of different types to get to know them in a single day and in a maximum of 4 or 5 hours you will have enjoyed an unforgettable experience. Visit this cenote in a private tour.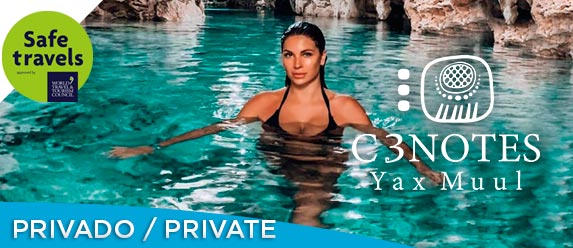 Coba and Chocolate + Honey tours
This Tour is one of the most beloved and complete for lovers of natural chocolate and organic honey. Also the experience and adventure of being in contact with nature in the Mayan jungle. You will learn how to make natural organic chocolate and you will experience how the only bees that do not have a stinger make honey. The Melipona Bees. You will swim in an incredible cenote and you will learn the history of the archeological zone of Coba. Visit Chococacao Maya in the Sanctuary of Cacao and Honey. 

Tour to Chichen Itza
The tour par excellence of the Mayan culture. It is essential in your collection of experiences to visit Chichen Itza before going to your country or city of origin. When arriving and being in front of the Kukulkan temple, it is understood why it is considered one of the 7 wonders of the world.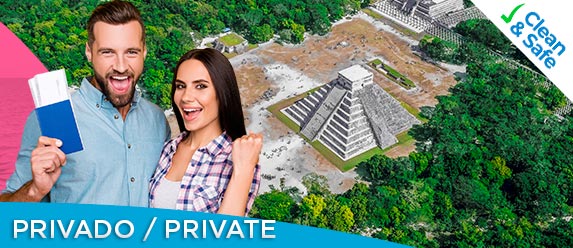 Where is Puerto Aventuras? 
The Puerto Aventuras area is located 23 kilometers south of Playa del Carmen, and can be reached by road in around 20 minutes. The beach section of Pto. Aventuras faces Cozumel Island, which helps the waves and storms to be less aggressive in the area.