Indulge in a delectable best brunch in Tulum experience in the vibrant paradise of Mexico. Moreover, with its picturesque beaches, lush jungles, and thriving culinary scene, Tulum offers an array of enticing options to satisfy your brunch cravings. From healthy and organic delights to mouthwatering classics, there is something to please every palate. Join us as we explore the top brunch spots that will elevate your Tulum and Coba getaway to new culinary heights.
The Real Coconut
A Healthy Haven for best Brunch in Tulum

Nestled in the heart of Tulum, The Real Coconut is renowned for its commitment to healthy and delicious dining. Embrace their gluten-free, dairy-free, and vegan brunch dishes that are as nourishing as they are flavorsome. From nutrient-rich bowls to delectable plant-based options, The Real Coconut ensures a memorable brunch experience that caters to various dietary preferences.
Manglar Pizzeria
Where Wood-Fired Pizza Meets Irresistible Brunch
Indeed, for those seeking a delightful fusion of brunch and wood-fired pizza, Manglar Pizzeria is a must-visit. This charming eatery tantalizes taste buds with its delectable brunch menu. Indulge in classics like eggs benedict and avocado toast while savoring the unique flavors of their handmade pizzas. Fresh fruit bowls provide a refreshing accompaniment to complete your brunch experience.
Matcha Mama
Refreshing and Wholesome Brunch Delights
Discover a refreshing oasis of health and wellness at Matcha Mama. This popular spot offers a range of organic smoothies, acai bowls, and matcha-infused treats that are both visually captivating and delicious. Treat yourself to a revitalizing brunch experience while sipping on vibrant, Instagram-worthy creations that will leave you feeling energized and nourished.
DelCielo
Artisanal Pastries and Culinary Delights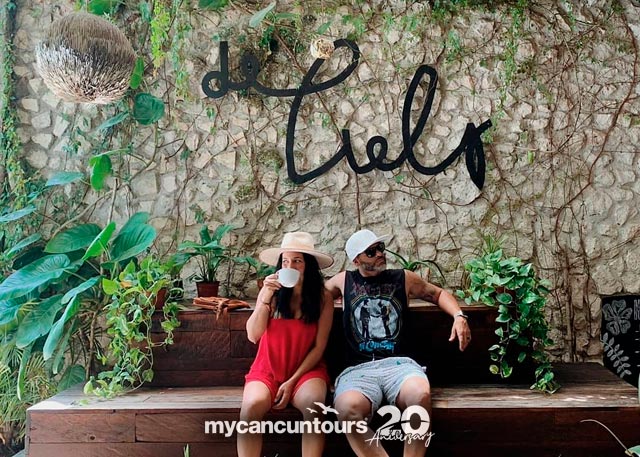 Formerly, immerse yourself in the local flavors and artisanal creations of DelCielo. Despite as a beloved favorite among locals and visitors alike, this charming bakery serves up a delightful brunch experience. From their freshly baked pastries to mouthwatering sandwiches and savory dishes. DelCielo's attention to detail and dedication to quality shines through in every bite. Don't forget to pair your meal with a cup of their excellent coffee for the ultimate brunch indulgence.
Ki'bok Coffee
Where Coffee Meets Brunch Bliss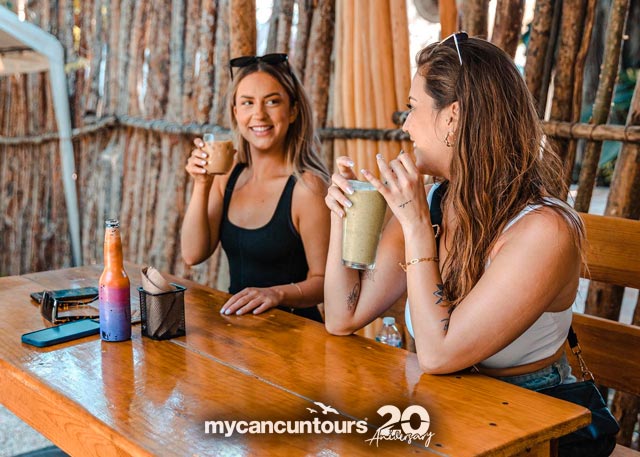 While Ki'bok Coffee is primarily known for its exceptional coffee. It also offers a delightful brunch experience that should not be missed. Savor the aroma of freshly brewed coffee as you explore their selection of pastries, sandwiches, and Mexican-inspired dishes. Then, start your day with a satisfying brunch at Ki'bok Coffee, where the flavors of Tulum come alive in every bite.
Brunch in the Jungle, Exploring Nature's Culinary Gems
After all, Tulum's enchanting jungle setting offers a unique backdrop for a memorable brunch experience. Moreover, venture into the lush greenery and discover hidden gems that serve brunch in a one-of-a-kind natural atmosphere. Meanwhile, these jungle-inspired spots embrace the local flavors and ingredients. Creating an immersive culinary journey that combines gastronomy with the beauty of nature.
Chococaca Maya
Mayan Sancturay of Cacao and Honey
Finally, As you embark on your Best Brunch in Tulum adventure. Then don't miss the opportunity to indulge in the diverse and mouthwatering places offerings this vibrant destination has to offer whether you're seeking healthy and organic options in Coba. Wood-fired pizza delights, refreshing smoothies, artisanal pastries, or a combination of coffee and brunch bliss. Furthermore, Tulum's brunch scene has something to satisfy every craving. Explore these brunch spots and discover the perfect culinary experience. Then you will leave you with unforgettable memories of your time in Tulum.