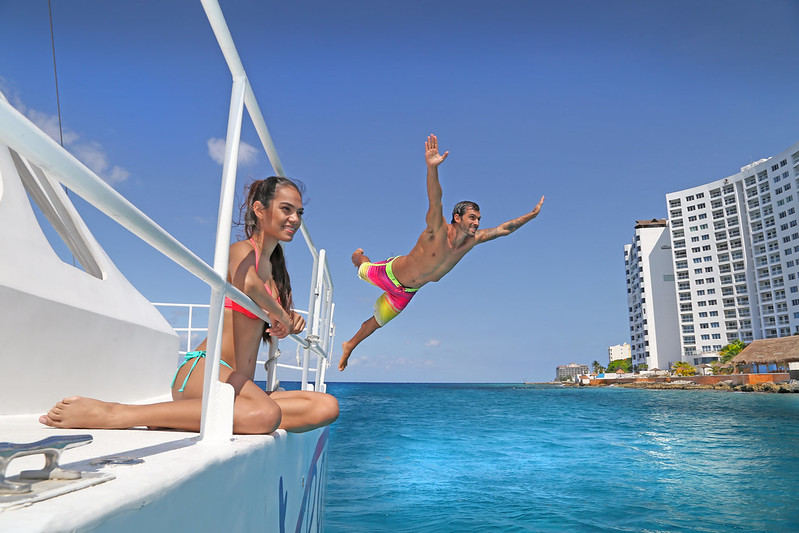 Did you know that Cozumel Island is the largest island in the Mexican Caribbean? It has 48 kilometers from north to south and 14.8 kilometers from east to west. Has an international dock, every day cruise ships arrive from all over the world to enjoy its main attraction. Which is the coral reefs. To get Cozumel you must take the ferry from Playa del Carmen. They leave every 30 minutes, you will arrive at the island in 45 minutes. The center of the island is picturesque where you will find restaurants with different dishes. as well as handicraft and fine jewelry stores. It is said that Cozumel is 20-30% cheaper than Playa del Carmen and Cancun going shopping is not the main attraction much many people like to shop on the island.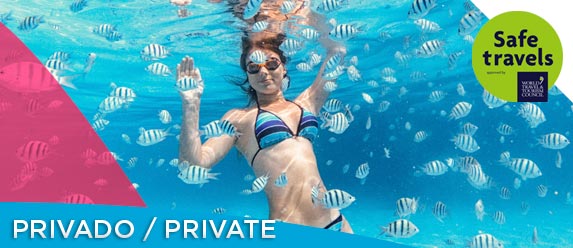 Reefs in Cozumel
Cozumel island is one of the best places around the world to practice water activities. The reefs range go from 3 to 30 meters deep. In addition to water activities there are also other things you can do such as visiting the archaeological site of San Gervasio. Renting a car to go around the island. See Snorkel tour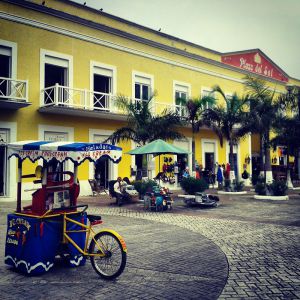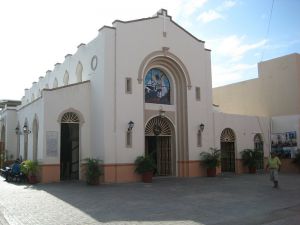 Stories of Cozumel
Walking through the center of Cozumel and visiting the Church of San Miguel is also something that you should not miss. In down town you will find many stores to buy your souvenirs as well as a variety of restaurants where you will find regional and international dishes.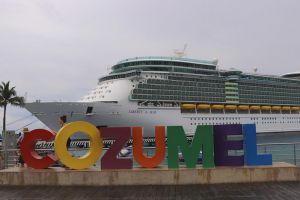 Every day between 3 and 5 cruisers arrive on the island from different parts of the world. In fact it has become another attraction of the island to see these huge floating hotels.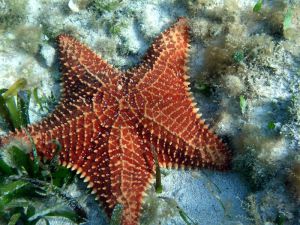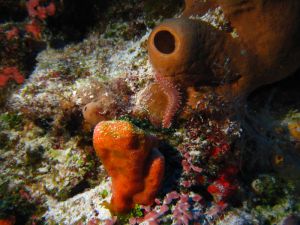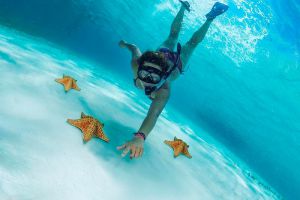 Can you imagine swimming in a place full of starfish? That dream can come true in Cozumel. There are no words to describe how fascinating this experience is.