Now is the time to get to Isla Contoy Mexico. Isla Contoy has located 30 km from Isla Mujeres and measures 9 km long and has an average width of 500 meters. It is the smallest island in Mexico. Isla Contoy Tour is one of the most successful tours today, as it is a tour focused on caring for the ecosystem and the environment. Such a necessary topic in the world. Book this Tour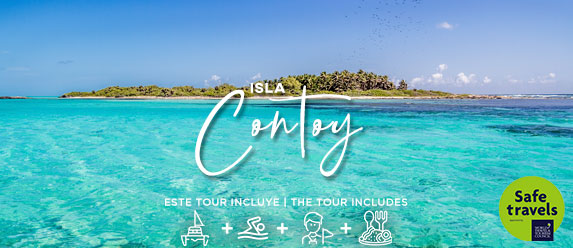 How to get to Isla Contoy?
Isla Contoy Mexico is a small island near Isla Mujeres, and the only way to get there is by sea. The best way to get to Isla Contoy is to take a tour and visit it. Therefore since it is a natural reserve, and sanctuary for birds and marine fauna. You need a special permit to visit it. It can only be visited during the day and for a few hours, until 5 pm. Book the tour from Playa del Carmen.
Permissions to Visit the island
If you prefer to rent a private boat to go to Isla Contoy. First, you will have to process the pertinent permit at the offices of the secretariat of the environment for the number of people who plan to visit the nature reserve.
There are very few operators authorized to visit the island, only 200 visitors are allowed per day. The island is restricted even for the local population, which makes access to this nature reserve difficult and limited. So it is much easier to get access to this island through an authorized tourist provider. Book your visit here.
Isla Contoy Hotels
There are no hotels in Isla Contoy, the closest you can find to stay in Isla Mujeres. There is no way to spend the night on the island. Even if you want to spend the night at sea on a yacht, you will have to anchor at a regulatory distance to prevent noise from disturbing bird species and terrestrial fauna. It is such a quiet sanctuary that sea turtles, stingrays, and other species begin to arrive at 7 pm that seeks a refuge to spend the night peacefully.

The Nature Reserve
It is for this reason that many want to visit Isla Contoy Cancun because it is an experience where time stops and the hand of man only intervenes to protect it. You cannot leave anything on the Island, you can only leave your footprints. You will hear the impressive sound of the birds and waves in a sweet ballad.
If you are patient and respectful, you will be able to approach the animals and watch a flying toucan, since they are in their natural environment and they get used to the fact that people who visit the island do not harm them. It is totally forbidden to feed any animal.
From Isla Mujeres to Contoy
The transportation from Isla Mujeres to Isla Contoy by boat takes less than 30 minutes. Remember before arriving at the island. You can snorkel and enjoy a coral reef, where there is a sunken ship with multicolored fish. Really a natural wonder!
Standing on Isla Contoy gives you the feeling that you are at the tip of the Mexican Republic and that the explorers were the first thing they saw before reaching Isla Mujeres or Quintana Roo.
This tour or excursion is really highly recommended for nature and ecotourism lovers. Enthusiasts who want to discover places that remain as they were hundreds of years ago.
Isla Contoy Tour must be booked well in advance, to get space and there are only two tour operator companies authorized to visit this island with tourists, which you can find here at MyCancunTours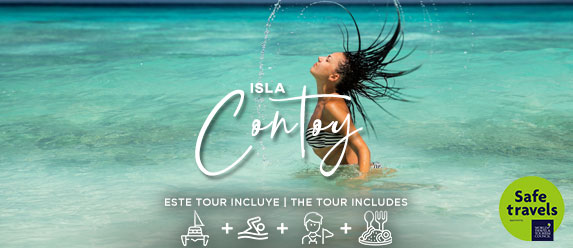 We invite you to read the complete document of the Isla Contoy National Park Management Program