Find Isla Mujeres Activities. It is a mall island a few kilometers off the coast of Cancun. Has beautiful beaches and cliffs, perfect places to snorkel. Also offers pleasant nightlife. You can visit the island in a single day from Cancun. Although if you have a little more time, is worth staying at least one night and exploring. So that you can organize your visit on your own. Since there are really many activities to do on the island. women.
Isla Mujeres Activities
One of the best options to enjoy a personalized trip on the island is undoubted aboard a Private Yacht. Just for you and your family group or friends. Stop at a beach to eat or simply enjoy the white sand. The best is that you can choose the restaurant with the dishes that you like the most. Listen to your favorite music on board. You can practice some aquatic activities such as snorkeling or simply swim in one or more places. The crew guarantees you a fun experience.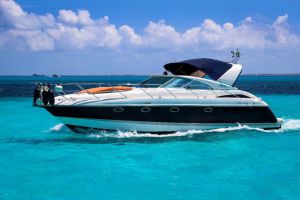 Mexican caribbean Paradise
The best beach is undoubtedly "Playa Norte" (North Beach), considered one of the best beaches in Mexico. Is true that the postcard of crystal clear waters, white sand and coconut palms are the perfect combination to enjoy the sun. Due to its beauty and popularity, is a very visited beach. There are bars and restaurants a few meters from the coast where you can enjoy a delicious drink while you contemplate at sea. It is worth staying and not to mention the sunset is simply spectacular. And the best thing is that access is completely free.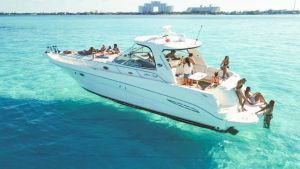 One of the most recommended places to eat is Playa Lancheros, so I recommend you go for a drink or eat. Many people also know the place as the Tikinxik house, a specialty of the house, which is a fish marinated with achiote and cooked on firewood, a whole one is enough for two people (it takes about 40 minutes to serve as it is prepared at the moment).
Cliffs of Isla Mujeres
On the other side of the island, in the furthest part of town, is a place called Punta Sur. Here you can admire beautiful views of the cliffs, if you have the opportunity to rent a golf cart it is very worth it, there is also a statue of an iguana and a lighthouse. I recommend watching the sunset in Playa Norte, and the sunrise in Punta Sur.
At night the atmosphere is concentrated in the center, it is pedestrianized and there is no access by car, there are most of the bars and restaurants, where to choose from, it is almost impossible since there is something for all tastes.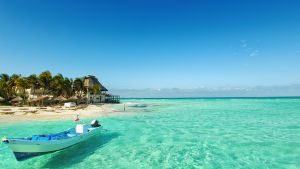 Although if you want something a bit more local, in the town market you will find churros, marquesitas and other local snacks.