Brief history of the archaeological site of Cobá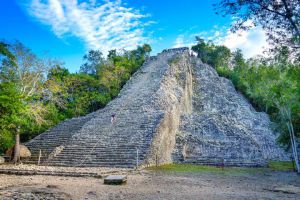 The ancient Mayan city of Coba is located halfway between Tulum and Chichen Itza in an area surrounded by 5 lakes, which helped the development and subsistence of the city. However its population is quite large. There is evidence that there was a human settlement as early as 100 BC, although it was between 500 and 900 AD when Cobá exercised its power throughout the region, being one of the largest Mayan cities at that time, with a population of about 55,000 inhabitants and an area of 70 square kilometers. 3 structures stand out that are the most important. Nohoch mul pyramid, ball court and oval temple there is also a stela that marks the end of a cycle on December 21, 2012.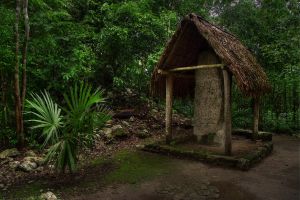 Here we will tell you what Activities in Cobá that you can do if you are a lover of nature, tranquility and want to feel that you travel in time, I recommend that you visit Cobá in this place you will not only be able to breathe fresh air but you will also transport yourself and live experiences that very few people in the world have the opportunity to perform.
The higest Pyramid
Coba has the highest pyramid in the Yucatan Peninsula called Nohoch Mul, and it is 42meters high. In addition, the enclosure has a couple more structures and the environment is very pleasant. Here we give you some tips for activities in Cobá so that your tour of this wonderful place is unforgettable with very easy steps to follow.
Rent a Bicycle in Cobá

take a picture next to the pyramid of Nohoch Muul

Rent a bicycle to do the tour since the groups are very far apart.

Visit the town and the lagoon that is in front of the archaeological site.

Swim in a cenote.

Taste the cochinita pibil.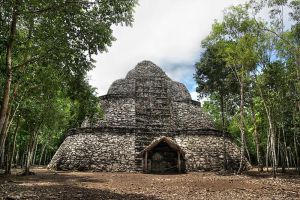 you can spend a great day in Coba, and the best of all is that the prices of all the attractions in the area are quite reasonable compared to most of the places in Cancun or Riviera Maya, especially if you do it with transport and guide, check here  the options.