The hotels that offer Activities in Cancun in the state of Quintana Roo are very large. So it will not be difficult to find a hotel to measure. Of course, if you are looking for some nightlife, you will also find an area called "Party Center". Where most of the restaurants, bars, and discos are concentrated. It is a destination to enjoy with family, partners, or friends. So it will not be a problem to find fun. In Cancun, you will have everything you need to spend an unforgettable vacation in the Mexican Caribbean.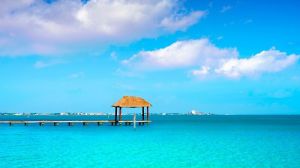 Caribbean ilands near Cancun
Visiting the Mexican Caribbean can be a lot of fun, being a small fishing island surrounded by jungle and virgin beaches. Is currently the most recognized Mexican tourist center in the world. The Activities in Cancun is famous for its crystal clear turquoise waters. And just a few kilometers away you can find islands like Cozumel and Isla Mujeres as well. As archaeological sites like Tulum and Coba that can be visited in a single day.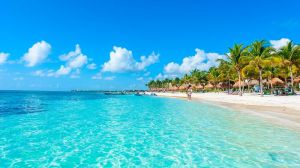 Visit Coba from Cancun
Another interesting way to explore the crystal clear waters of the Caribbean is aboard a boat in one of the most fun tours in Isla Mujeres, or if you go on your own it is well worth touring the island in a golf cart without a doubt in Cancun you will find many options to suit your budget.
Without a doubt, Cancun is paradise on earth, not for nothing does it have the best beaches in the world, with a wide offer, most of these beaches are public and easily accessible.