The duration of the measures dependent on each country for New Travel Rules.

In the destiny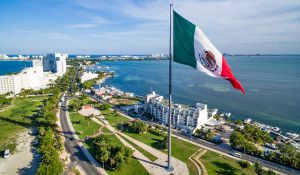 Advance Digital Registration: Some websites will allow us to fill out an electronic registration directory.
Transfers: Private Transfers Higher measures of Hygiene for each Trip.
Activities: Increased availability of outdoor activities, smaller groups and private tours.
Services: Digital Services to reduce unnecessary contact points, social distance and hygiene measures in personal interaction.
Travel rules in Hotels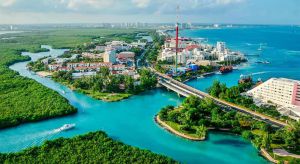 Hygiene Standards: Greater cleanliness, disinfection points, safety distance between 1.5 and 2 meters, greater training for employees.
Entertainment: Outdoor shows, there will be no nightclubs, children will abide by the regulations in the market of origin and destination.
Food: you will find less tables per restaurant, adaptation of open spaces for food consumption, buffet with waiters instead of self-service buffet.
Activities: The new travel rules for sports and activities other than as a team will be prioritized, with fewer participants but more frequencies, spa areas with limited offers, closed saunas.
New rules in Flights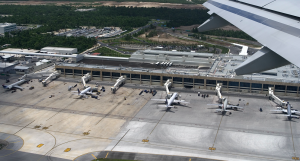 At the Airport: personal distancing, issuance of paperless tickets, temperature controls, additional staff.
 Clean Air on Board: Implementation of air Filtration systems with vertical Flow to ensure good quality.
Boarding: Signs, use of masks, stepped boarding in small groups to avoid lines at boarding stations and aisles of the plane.
Services on board: Flights with less occupancy, staggered allocation of seats, advance orders and cashless payments.
Arrival: Staggered disembarkation, more transfer cars, distance in the luggage belts and passport controls.
Cruise ships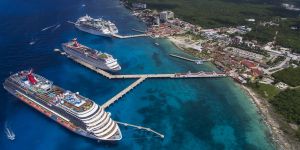 Boarding: Health Questionnaire-boarding detection (for crew), temperature scan, stepped boarding.
Capacity: Lower occupancy to allow greater distance in public areas.
Ports: Collaboration with port authorities to channel possible cases of COVID-19.
At Sea: Elimination of self-service restaurants, staggered theaters in theaters, a maximum of 10 cubes for children, limited guests in the spa and gym.
Hygiene and safety: Cleaning of frequently touched surfaces every 30 minutes, COVID-19 test devices on board, additional health personnel on board.
*Sources TUI Grup sources, Milenio.com