If you're planning a trip to Tulum, one activity you don't want to miss out on is visiting the cenotes near Tulum. These natural swimming holes are unique to the Yucatan Peninsula. And offers a refreshing break from the heat while allowing you to explore the beauty of the underground world. In this article, we'll share some of the best cenotes in Tulum, including the great cenote and top cenotes in Mexico. Like Cenotes Yax-mull

Cenotes Near Tulum
Great Cenote (Gran Cenote)
One of the most popular cenotes near Tulum is Gran Cenote, just a short drive from the town. This cenote is known for its crystal-clear waters, which make it an ideal spot for snorkeling and scuba diving. You can explore the underwater caves and tunnels, swim with turtles, and even spot some fish species unique to the area.

Cenote dos Ojos
Another great cenote to visit in the area is Cenote Dos Ojos. This cenote is a system of two cenotes connected by a long underwater tunnel, which makes for an unforgettable diving experience. The water here is incredibly clear, and the natural rock formations make for some stunning photos.

Cenote Calavera
If you want a more off-the-beaten-path experience, head to Cenote Calavera. This cenote is located in a cave with a small opening at the top, letting in beams of sunlight that create a beautiful effect on the water below. You can swim or even jump from the ledges into the water.

Cenote Kaab Ha
The favorite for visitors is the zone of Coba near Tulum. This is a Free cenote in purchasing your entrance to the Mayan Sanctuary of Cacao and Honey. Most visitors arrive thirsty and hungry from the archaeological zone of Coba. They all enjoy a delicious organic meal with natural ingredients in Chococacao Maya, the Mayan Sanctuary. And after the meal, everybody loves to swim in this shallow cenote.
Cenote Ik Kil
For a unique experience, visit Cenote Ik Kil. This cenote is a bit further from Tulum near to Chichen- Itza but worth the trip. The cenote is open to the sky and surrounded by lush vegetation, giving it a magical atmosphere. You can swim in the cool waters, relax on the deck chairs, or even zip line into the cenote from above.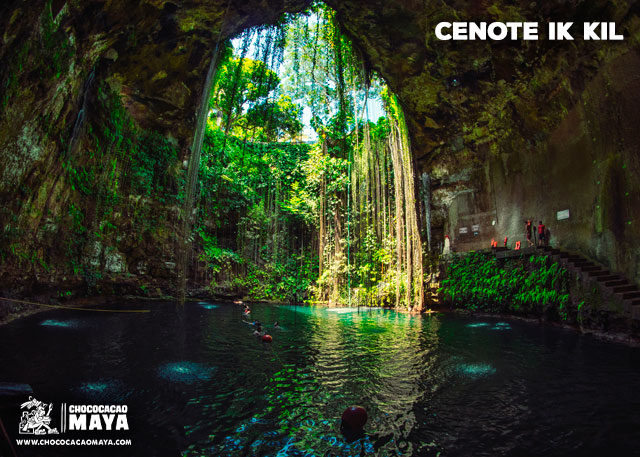 Cenote Suytun
Last but not least, we recommend visiting Cenote Suytun. This cenote is in an underground cave; the water is incredibly clear and turquoise close to Chichen-Itza. You can swim in the refreshing waters or even take a guided tour of the cave, which includes learning about the cenote's history and geological features.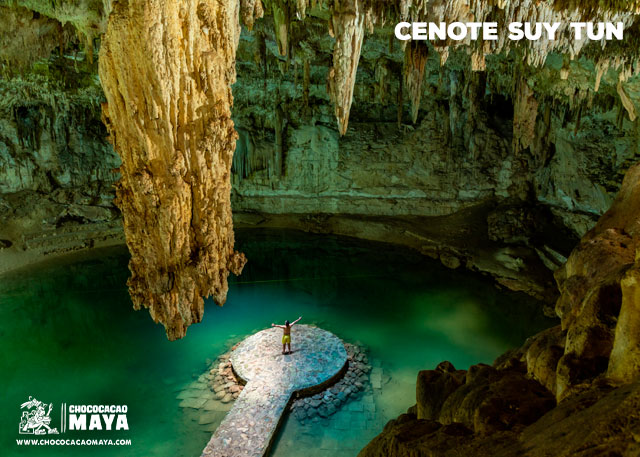 In conclusion, visiting the best cenotes near Tulum is a must-do activity during your trip to Mexico. Whether you're looking for a unique diving experience or a relaxing swim in crystal-clear waters. The top cenotes in Mexico offer something for everyone. So pack your tour to Chichen Itza.

Map of all Cenotes in Tulum and Riviera Maya