How to get to the Chichen Itza tour
The Chichen Itza Tour is located in the north of the Yucatan Peninsula. The Mayan city! We have to move very close to the colonial city of Valladolid. It is one of the later archaeological sites of the Mayan civilization. This zone its developed in different stages. With monumental buildings remain. The area shows evidence of Toltec influence, both in architecture and art. Chichen Itza is considered to have flourished in two different stages, the first between 600-900 AD. c. when Puuc-style buildings were built, and the second when the Petenes arrived, who emigrated from Campeche in the 10th century.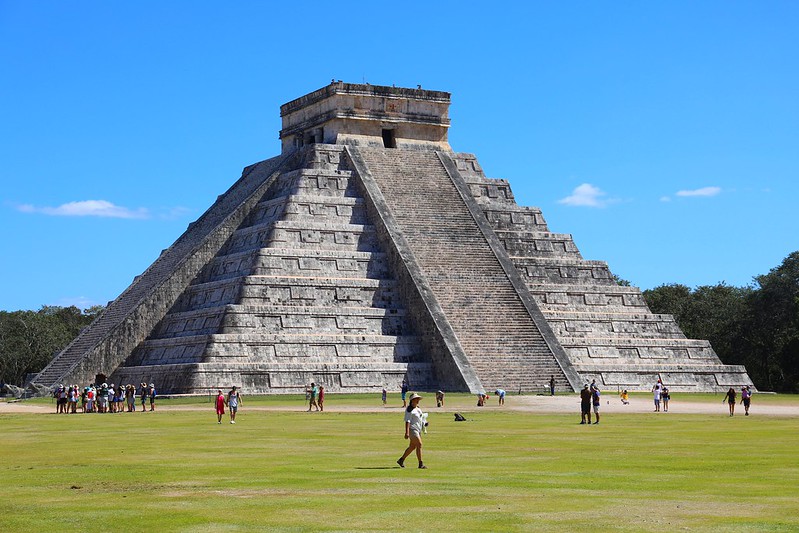 History of Chichen
The first to record  of the impressive ruins of Chichen Itza was Fray Diego de Landa. This spanish missionary describes in 1566, the extraordinary buildings. In addition, the buildings had been hidden in the jungle after several centuries of abandonment. The Temple of the Warriors, the Castle, the group of the thousand columns among others. Also some of the anecdotes that the current Mayans told about their ancestors. The best way to know this excursion is with cenotes included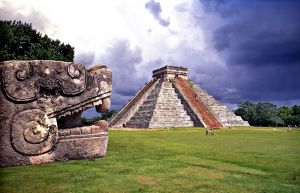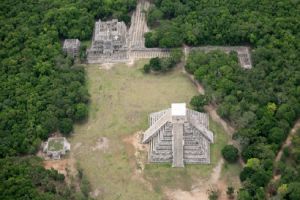 The constructed platforms of Chichén Itzá occupy a large surface area and present various architectural styles that correspond to the different stages of their evolution. One can distinguish between the so-called Chichén Viejo, with Puuc-style constructions, and the Chichén Nuevo, which dates from the early 10th century, when, according to Mayan tradition, groups from central Mexico called Toltecs arrived who adorned Quetzalcóatl or Kukulcán. name given by the Mayans, god represented as a feathered serpent.
Do you need a tour for chicken itza?
On MyCancunTours.com you can book the Chichen Itza  tour, you can find different options, from basic or luxury  Which will transport you to the archaeological site in an air-conditioned van with a light breakfast and unlimited non-alcoholic drinks. This is one of the most complete Chichen Itza tour, led by a professional guide.
You will also visit the Magic Town (Pueblo Magico) of Valladolid and a breathtaking open cenote on this Chichen Itza tour!