Many tourists look for Cancun Cheap Activities. Although most of our clients usually request private tours with all the comforts included. However, the new generations with a greater taste for adventure are looking for a way to live their visit to the fullest and optimize every last penny. That is why we have compiled the most accessible experiences that you can enjoy on your next visit to Cancun and that do not cost more than $60 USD. Like the Jungle tour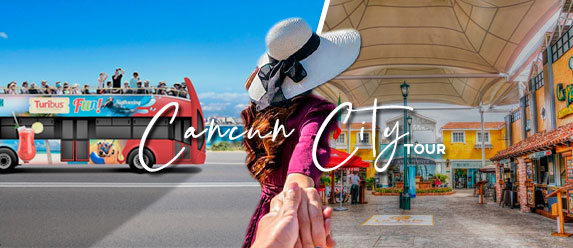 Cancun Free Activities
In addition to the most exclusive clubs and attractions that we see on TV about Cancun, its nightlife, and natural wonders, we can also get fun.
Public beaches in Cancun.
Along the Mexican Caribbean coast, you will find many public beaches equipped with basic services such as toilets, surveillance, and rescue so that you can enjoy your visit with peace of mind. Access to them is free, so you can equip yourself with your friends and bring some drinks (avoid glass containers), food, or snacks to have a good time. Don't forget your umbrella and sunscreen. Take a City Tour
Public parks in Cancun.
In the heart of downtown Cancun, you will find some public parks with monuments, amphitheaters, shops, restaurants, Mexican snacks, shows, and even dance classes. Most of the tourists and even the locals gather in the most popular park known as Parque de las Palapas" where they usually have fun with their families.
Cancun Cheap Activities
Now we will show you the most accessible tours that you can take in Cancun for less than $60 USD. Those that you could even do more than one in a day. 
Sailing tours in Cancun.
There are different tours that can take you on a yacht or a catamaran ride to Isla Mujeres. some offer drinks and food, while others include snorkeling in a beautiful reef or even give you free time to walk around and get to know the island and its picturesque corners. Find more tours to Isla Mujeres.
Cancun Cheap tickets to Ventura Park
Ventura Park is an exciting place for the whole family, it has a water park, zip lines, and interactive bridges that will make your visit fun and exciting. Children love the roller coaster and inflatable games at "Fun World". Don't worry about food and soft drinks as they are included. Book Ventura Park Tickets

Ziplines and Cenote Through the Jungle at Loma Bonita
If you like adventure, you will surely prefer to slide down a zip line through the tropical jungle of Cancun, swim in a cenote, and connect with nature. This is the Loma Bonita adventure park. Transportation is included. More information.
A City Tour in Cancun
Board the Turibus and tour the city of Cancun, visit the key points of the city, shopping malls, and free time to walk through its streets. Visit a tequila factory and learn more about this very Mexican drink. Also, a traditional chocolate factory made from natural cocoa. You will be back at your hotel for lunch ready to continue enjoying your vacation.
4 Tours in one day for less than 60 USD
There is no doubt. This is one of the most popular tours in Cancun because it is very complete, varied, and enjoyable. You will visit the 4 most important points of the Riviera Maya in a single day. You will begin the adventure in the Mayan ruins of Tulum. And at the end, you will visit another impressive archaeological zone. Cobá has one of the few Mayan pyramids that could be climbed whose height is the highest in the Riviera Maya. After the heat of the jungle and the expeditions. It's time to cool off in an ancient cenote, eat something delicious, and at sunset stroll along Fifth Avenue in Playa del Carmen. It is an extensive tour package and in this case. You will take a full day to get to each place and live it properly. Learn more details here.
Swim with Dolphins
Everyone loves dolphins. And you could share the water with them and walk around Isla Mujeres. This tour is one of the favorites since dolphin experiences are usually very exclusive and at high prices. However, at MyCancunTours we have managed to put together an Excellent package with a 50% discount. So you can live the experience and tell it on your social networks. Book your swim with dolphins here.