If you are going to stay on Airbnb on your next vacation to Cancun, you will most likely want to visit an accessible beach. Follow our guide to visiting the best public beaches in Cancun. or take a tour of Isla Mujeres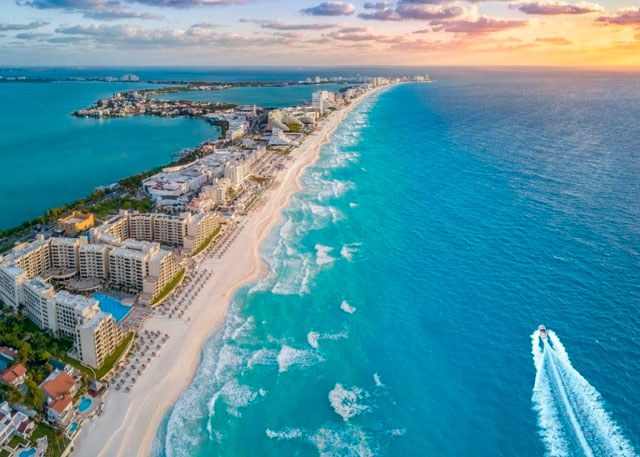 Cancun free beach
All the beaches in Cancun are beautiful and public, however, some are not so equipped and don't have excellent services such as bathrooms, showers, sanitation, security, or even rescue.
How to get to Cancun beaches
All the beaches are located in the Hotel Zone of Cancun. So it will be very easy to reach any of them by public transport. You will recognize those buses. The R1 and R2 lines are the only red buses in the city.
Remember to avoid taking glass containers to the beach as it is prohibited.
Playa Delfines
The best beach in the Cancun area. This is because it has a lot of space, it has its own palapas and benches. On this same beach, you will find the giant letters of Cancun to take your souvenir photo with the turquoise sea in the background. On this beach, it is possible that the waves become intense, which makes it more fun to interact with them.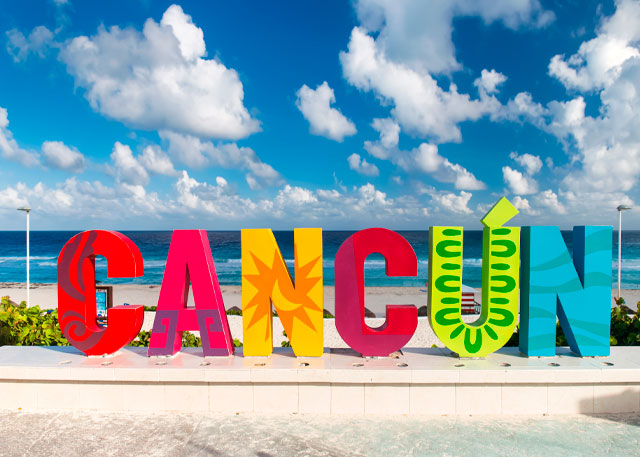 This beach has the largest free parking lot of all, so you are sure to find a place if you arrive early.

Watch the sunrise at Cancun beach
Many local residents and tourists come to this beach to watch the sunrise. It has a viewpoint placed so that you can fill your gaze with the turquoise sea and the sun rising from the horizon.


Playa Chac Mool
On this beach, you will find bars and restaurants where you can eat and have a great time. You can also rent a table or chair to sit comfortably and enjoy your day at the beach.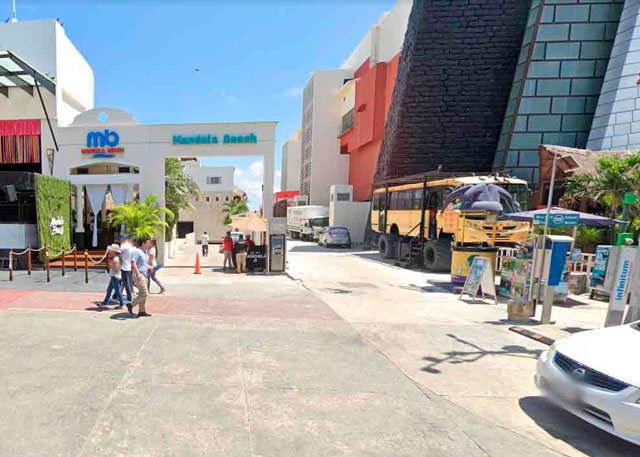 This is one of the most pampered beaches and it is usually cleaned daily to keep it clean and free of sargassum from very early so that it is always in optimal condition.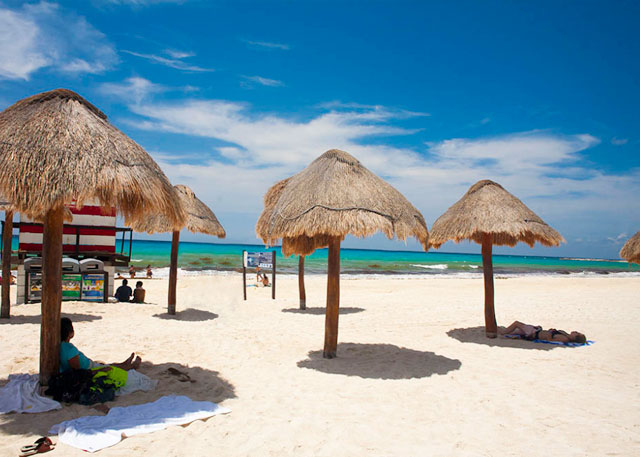 You will find this beach at km10 from the hotel zone, parking lots in this area are limited so if you want to find a place you should arrive early.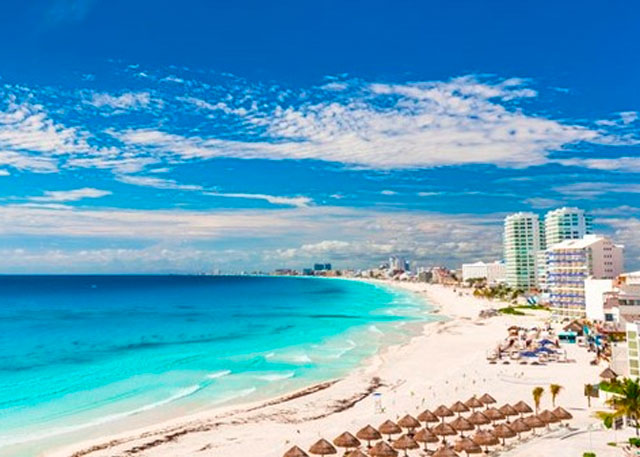 You can visit it from 8:00 am to 6:00 pm, although it is very common for people to stay until the night and organize a party on the beach… Or wake up there.

Playa Gaviota Azul
This beach is located next to Playa Forum, both beautiful and very close to the nightclub area, so you will surely find a very good atmosphere, the public bathrooms are at the entrance or access. The most remarkable thing about this beach, in addition to its beautiful waters and very fine white sand that gets under your feet. It is that it is located right in the wave-breaking cubes of the Krystal hotel.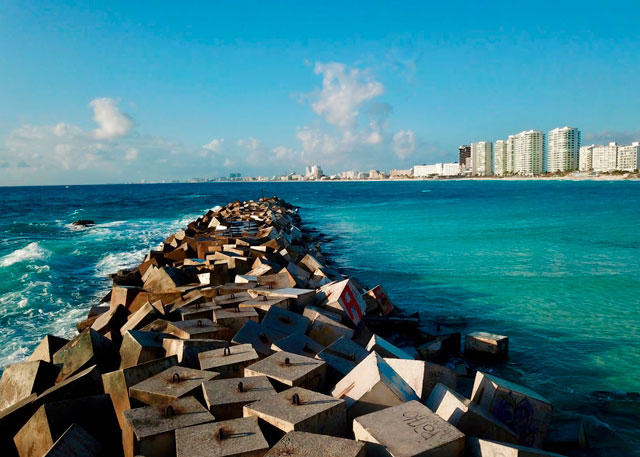 Being so close to the wave-breaking cubes makes the water very calm and without so many waves, that is, it is almost like a huge pool.
You will love swimming at this beach!
Parking in this area is limited, so if you are driving a rental car, make sure you arrive early so you can find a spot. Between 9 am – 10 am, it is ok. or take a city Tour and drop off wherever you want.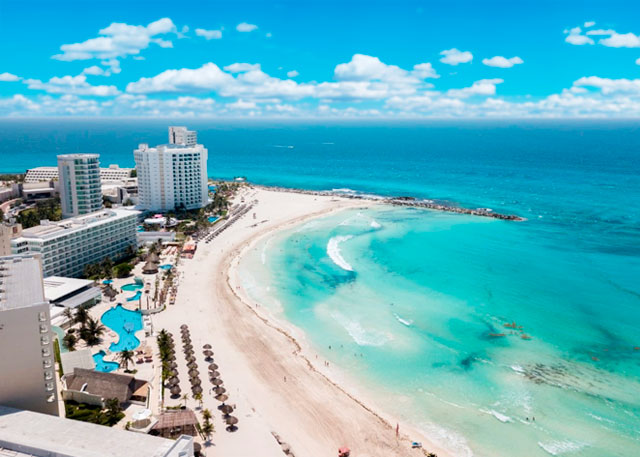 You can stay on the beach of the Hotel Krystal

Playa Langosta
A very familiar ambient and easily accessible beach, its waters are shallow or rather shallow, which makes it an ideal beach for children to enjoy their vacations. This beach has very little parking and opens at 9:00 am, so we recommend you to be there on time as it fills up in a very short time.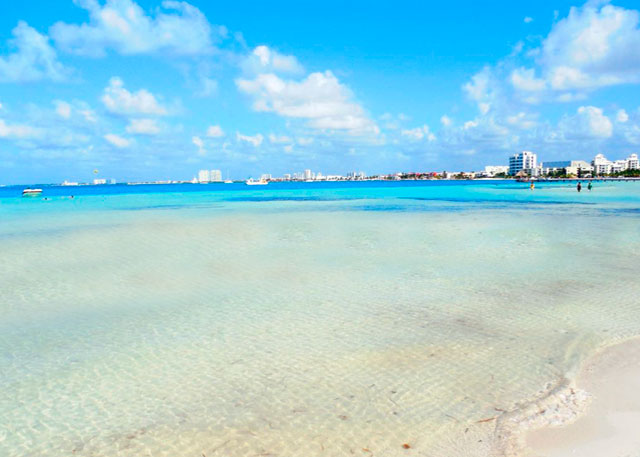 On this beach, you can rent a lounge chair with an umbrella to be more comfortable. You can also order a seafood snack to enjoy the full experience.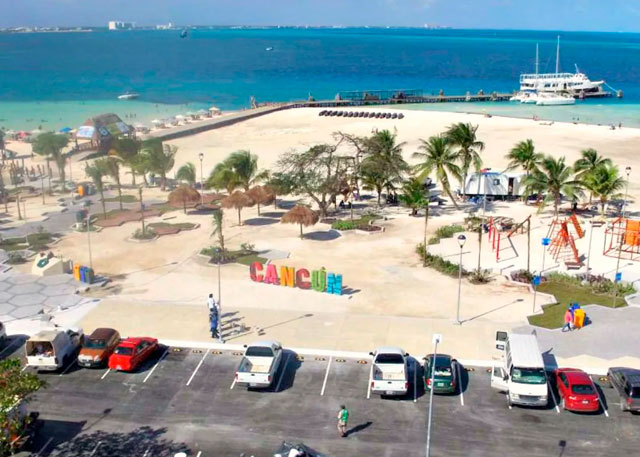 You will find this beach very easily since it is located right in front of the giant Mexican flag. Is located on Av. Kukulkan, the avenue that crosses the hotel zone of Cancun.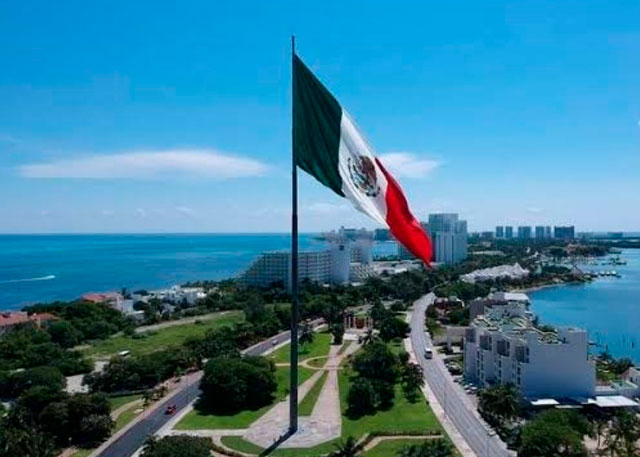 Playa Marlin
This beach has a chic touch since it is close to some shopping malls where you can do your shopping. There are restaurants to eat at and shops to consume snacks. If for some reason you cannot use the public restrooms, you can use the ones in Kukulkan Mall, which is very close. In fact, the beach is just behind the square. The best way is to take a City Tour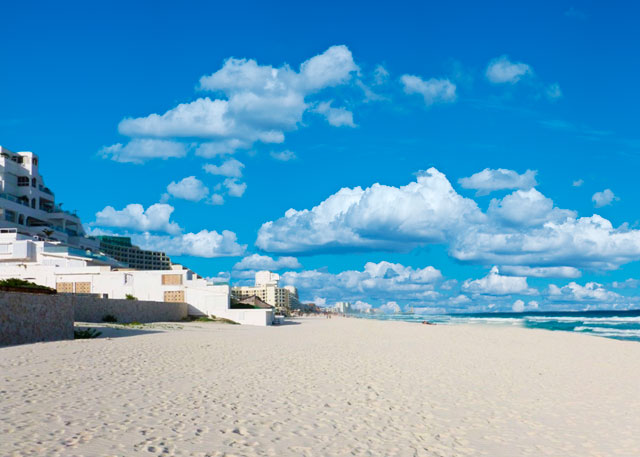 The parking lot is small and fills up very quickly, although some people park in the back street of the shopping plaza. If you arrive by public transport, you will easily arrive on the R1 or R2.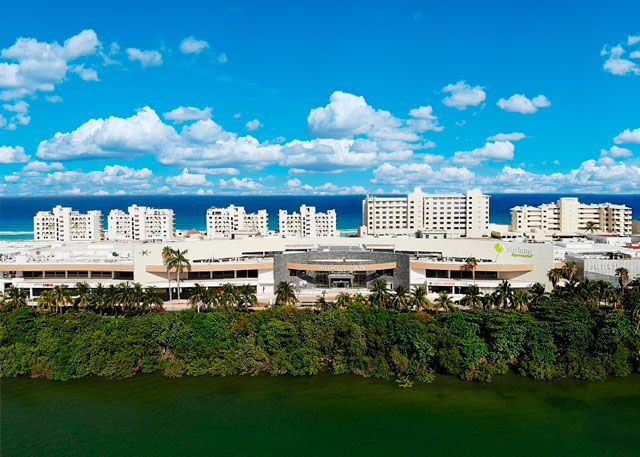 Download our map of Public Beaches in Cancun