We have the best recommendations for the best places where you can celebrate Christmas in Cancun and a New Year party like you have never experienced before. With the warm climate of the Caribbean and the festive atmosphere of its nightlife, you will find interesting options for a family Christmas dinner or spend the New Year celebrating in Cancun with your friends and partner.
Columbus Romantic Dinner in Cancun
The favorite boat of lovers.
The best experience for couples in Cancun. It is a beautiful Spanish galleon that sails through the largest lagoon in Cancun. The Nichupté Lagoon at sunset. The waters of this lagoon are very calm, so the walk will be very relaxing accompanied by soft live music.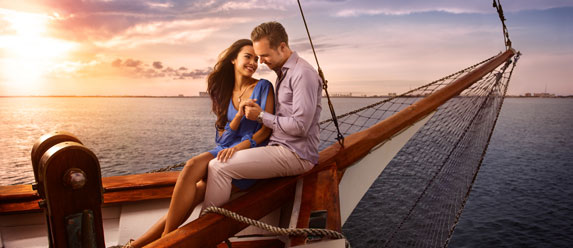 Romantic music
That's right, you will regularly find a saxophonist on board playing soft music so you can chat with your better half or if it's your style, you can dance slowly while the atmosphere of reddish colors envelops you, enveloping the sky and the moment.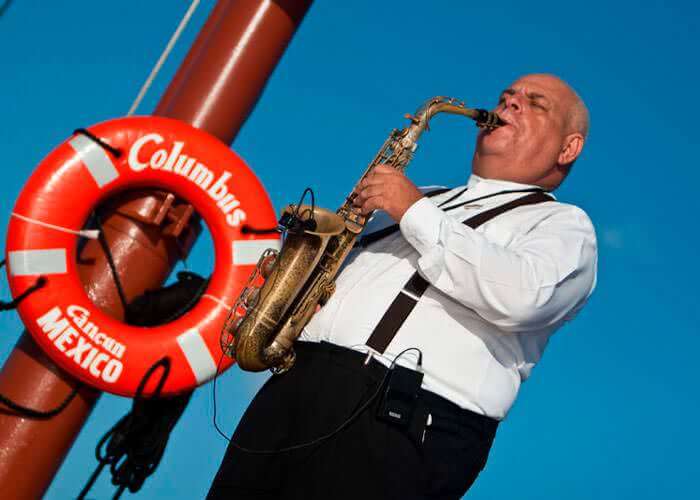 Delicious Christmas dinner in Cancun
As if that were not enough, this tour's dinner with land and sea options is phenomenal. You can enjoy lobster or shrimp prepared on the boat's grill. If you are vegetarian you can also request the option for yourself.
Fireworks in Cancún
This dinner, whether at Christmas or New Year's, is especially different since the fireworks that all the hotels do are observed and it is an unforgettable spectacle.
Rent a Luxury Yacht
A high-level experience in Cancun, the most private and exclusive. You can spend Christmas sailing on a private yacht in the waters between Isla Mujeres and Cancun, you can also admire the fireworks show.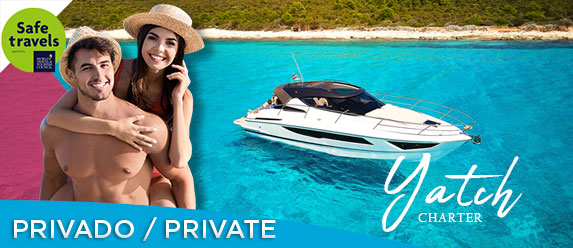 If you are not one of those who settle for any drink, you can bring your selection of liquors to toast. You can also bring your menu. Your selection of music for the occasion will play all night. You decide if you want to dance or chat all night. Remember that this moment will be yours in the Mexican Caribbean.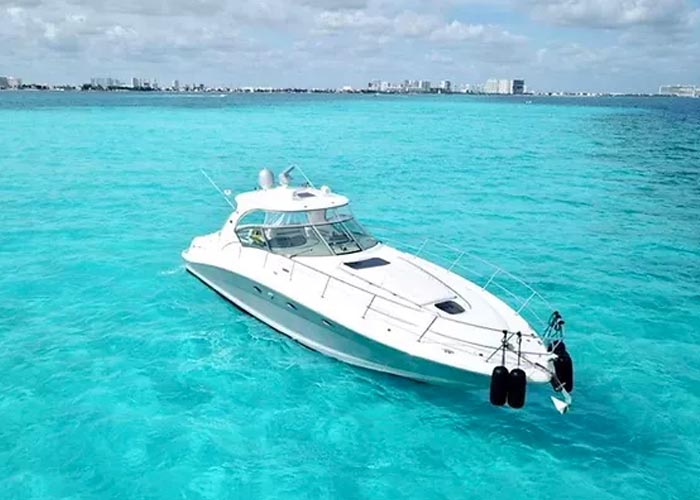 The Pirate Ship in Cancun
If you are an adventure or action lover and have strong emotions, you will prefer to board a pirate ship. There are 2 options to live the experience, Captain Hook and Jolly Roger.

Pirate show
Both options offer a great pirate show, there are dances, songs, and a lot of performances, and they even interact directly with visitors. These guys go out of their way to make you feel among the Caribbean Pirates. If your visit is with the family, everyone will enjoy the show.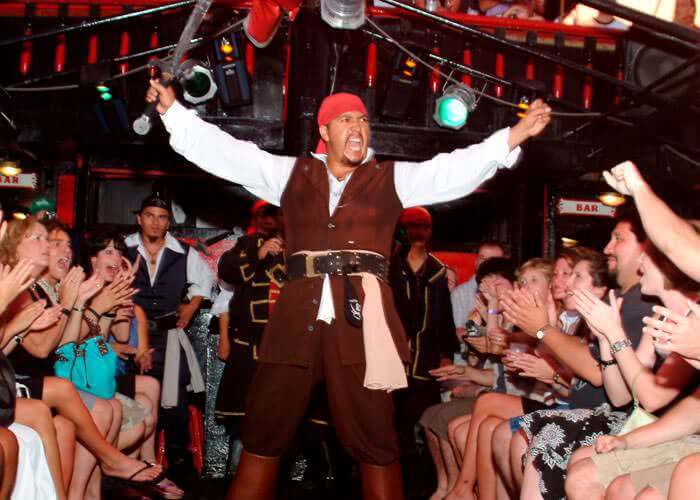 Party like a pirate. 
Let's not forget the party. The festive atmosphere of this experience does not end throughout the trip, it offers you an open bar so you can toast like a pirate, the music and the show always keep you very entertained and you never stop surprising yourself.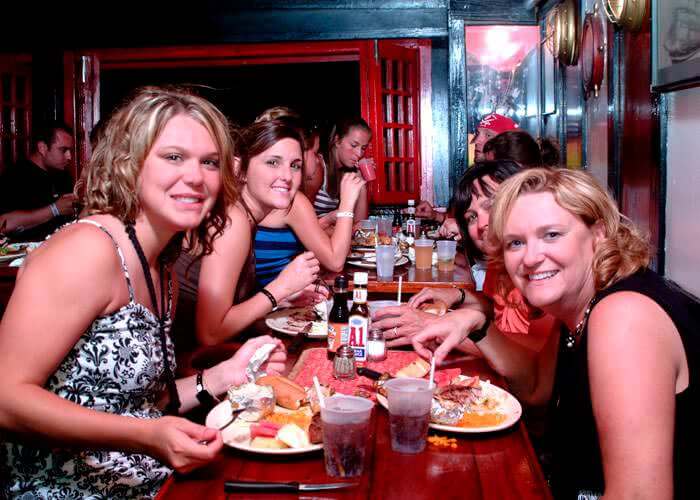 A family Christmas in Cancun 
Not everything is a party and excitement. These types of experiences are also suitable for children, there is even a special menu for them. And without forgetting the whole experience, shows, and atmosphere that will be a lot of fun for them.