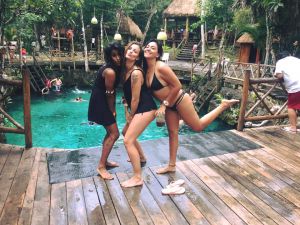 If you are in the Mexican Caribbean, you cannot miss out on these 6 mos recomended cenotes in tulum and Coba.  Beautiful places that are found in the jungle between Tulum and Coba. These are little-explored places, but nowadays they are attracting a lot of attention worldwide. Swimming in its cool waters is a unique experience, all without exception, they are worth it since although they all belong to the same system of underground rivers of the Yucatan peninsula, each one has its own charm.
You can get there either on your own or through a tour operator, the important thing is not to miss out on these natural wonders, go snorkeling or simply swim in the crystal clear waters of the cenotes, which will make you feel younger and fill you with a lot of positive energy. Ideal to go as a couple, with friends or as a family in Cenotes in Tulum.
You can visit up to 6 cenotes of the 3 types that exist in a single day, open, semi-open or cave. Next I will give you a list to facilitate your journey, I always suggest starting with the farthest so that in the end you are closer to the starting point: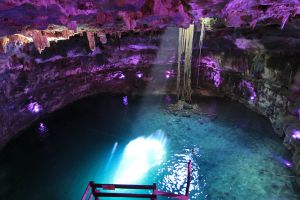 It means in the Mayan language "stones in the water". You need to go down 18 meters by a wooden ladder until you reach the platform built under the vault. From there you can freely swim from side to side. I suggest you rent a mask to appreciate all the details that make up this beautiful place.
Beautiful cenote in the Coba area, its clear and crystalline waters await you to launch yourself from a 10-meter platform. In fact, it is one of the only cenotes where this can be done, since it has the appropriate depth and space. It is very worth a try, I am sure you are going to love it