Here we have for you the very 5 meals you should eat in Cancun like a local and enjoy the delights of Mexico.
When you visit us and after enjoying the best Cancun tours and tours in the Mayan Riviera. Remember that another attraction of our travel plan is to try the exquisite food of this beautiful destination.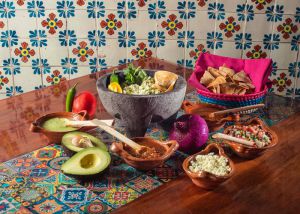 We understand that you will be in an all-inclusive hotel, or in a European plan and that you will have infinite options to enjoy food.
But I remind you that if you want to live a local experience, it is best to have an experience with local food.
Next, we will make 5 recommendations for local dishes that you will not find in your hotel.
1.- Tikinxic fish
This dish is typical of the Isla Mujeres tours. If you are a fish lover you will love it since it is cooked in an artisanal way. That allows you to taste the smoked flavor of the meat with the mixture of spices from the region and juice of sour orange with a different flavor.
You can find the best Tinkinxik fish we have tried on the tour to Isla Contoy.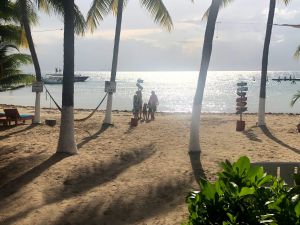 2.- Tacos de Carnitas del Polilla.
One of the most emblematic dishes to eat in Cancun is, of course, a taco of carnitas from the Polilla stand.
After eating these gentlemen tacos you can say that you are already a local expert, since now you consider yourself as a person who really visited Cancun.
We recommend you try the completely free "gracitas" offered on the premises while you wait for your order.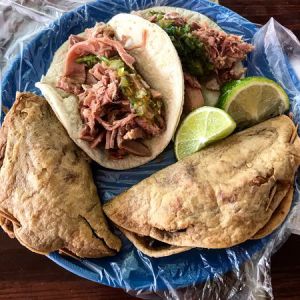 3.- Tacos al pastor.
Without being native to Cancun, tacos al pastor are emblems of every good Mexican. Since you have never tried them or know what the flavor of this exquisite marinated meat with a flavor that mixes in your mouth and makes you feel the best. wonders of Mexico on your palate.
If you want to know the best tacos in Cancun and you decide which one you like best. We recommend you take the taco tour, this is an exclusive service that will allow you to taste the best tacos in our city. And you can also enjoy the experience of knowing my Cancun with the flavors of Mexico.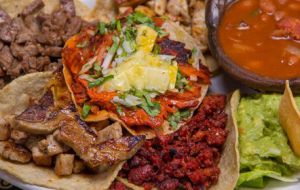 4.- Gorditas de Achicalada.
It is important to first explain that "achicalada". Is a specially cooked pork that concentrates the flavor of the meat as well as allowing the flavor to expand in each strand of the meat. So that when you bite it, its flavor expands on your palate.
Now that you know what "achicalada" means, you can imagine filling a chub with this meat and seasoning with red or green sauce.
These delicacies can be found on Avenida Cancún through the entrance of Santafé in Cancún.
It will be worth being able to taste these delicacies of the city.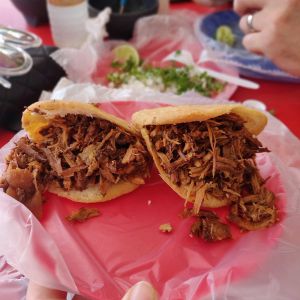 5.- butter lobster
Lastly, if you vacationed in Cancun and didn't eat a good lobster tail, you didn't visit Cancun.
It is important that it is not any lobster or place to dine. But rather the best so we recommend the best place to taste this delicacy and this is at Columbus Lobster Dinner and with the name it says it all. They are specialists in dinner, but especially in the way of entertaining dinner on a galleon-type ship watching the sunset in the Nichupte lagoon.
And most importantly the price is totally worth it as it includes a fairly extensive and tasteful open bar.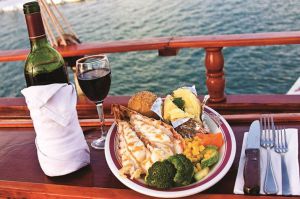 Remember that these recommendations are so you can presume that you already ate as a local.